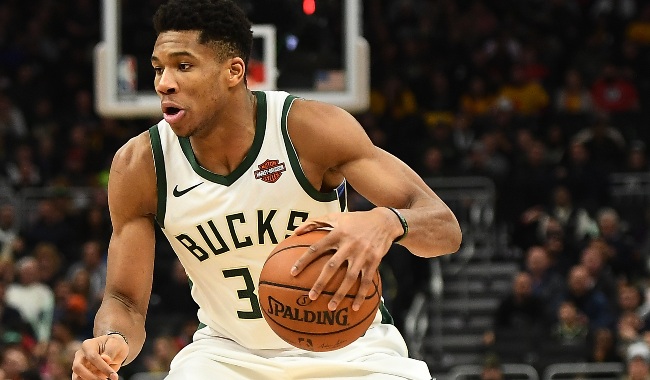 David Fizdale and the New York Knicks have a tall task on their hands Saturday afternoon. The team is playing host to Giannis Antetokounmpo and the Milwaukee Bucks, which boast the second-best record in the NBA at 15-6. A major reason for this is Antetokounmpo, who has been out of his mind as he puts together a Most Valuable Player-caliber season.
Antetokounmpo has received a ton of praise this season, with Doc Rivers discussing how hard it is to prepare for him and Shaquille O'Neal calling him the new Superman in recent days. Fizdale is the latest person to join this chorus, as the Knicks coach believes Antetokounmpo has no peers right now.
Fizdale spoke to the media before the game and was asked how he planned on trying to slow down the Greek Freak. Despite being known as a defensive-minded coach, Fizdale was flummoxed on how to stop the guy he considers the best player in the NBA right now.

No team has figured out how to stop Antetokounmpo for 48 minutes this season, so Fizdale's strategy of "throw a tractor or a tank at him" is as good of a strategy as there is.
As for whether he's the best player in the league, well, that's up for debate because guys like LeBron James, Kevin Durant, and Anthony Davis could still lay claim to that title. But one thing is for sure: Antetokounmpo is in the discussion, and if he keeps it up, the title may be his for the taking by the end of the year.