This is a recurring nightmare for many high school freshman, but Dyshawn Pierre of Dayton handled it with aplomb tonight against Boise State. In the First Four of the NCAA Tournament, Pierre's shorts became entangled in a teammate's shoe, and fell to his ankles right as he snatched a rebound.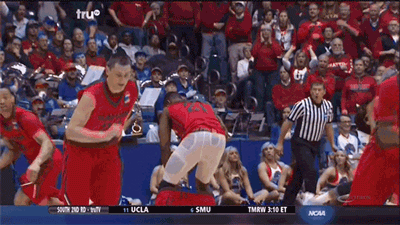 The cheerleaders are gonna be talking about this one for a while.
Madness.
Pierre shouldn't care. His Dayton Flyers moved on with a 56-55 win. He had nine points, five rebounds and one rebound sans shorts.
(vine via Terrence Payne; H/T @TheCauldron)