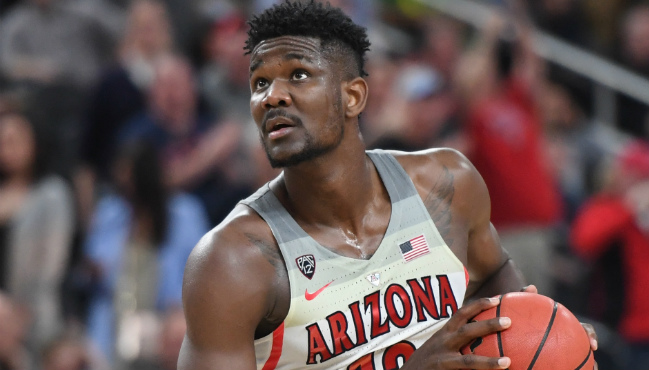 The NBA Draft is still over a month away, but after the annual Draft Lottery on Tuesday night we finally have the full draft order, which allows for plenty of speculation about what players will go where.
The No. 1 overall pick is held by the Phoenix Suns, who were able to hold on to the top spot through the lottery process as the team with the worst record in the NBA. The two top prospects in this draft are Arizona's Deandre Ayton and Real Madrid's Luka Doncic, and both have been touted as potential franchise stars.
The Suns have connections to both, with new coach Igor Kokoskov having coached Doncic on the Slovenian national team and Ayton obviously being a product of the University of Arizona, down the road in Tucson. Most have projected Ayton to the Suns all along due to the ease of the roster fit of slotting him in at center to give them dynamic young talent inside to go with Devin Booker on the perimeter.
However, the Kokoskov signing pointed some in Doncic's direction, but the oddsmakers at Bovada aren't buying any Doncic talk right now, as Ayton remains the heavy favorite over Doncic (and anyone else) on their site. Ayton currently sits as a 5/14 (-280) favorite over Doncic at 7/4 (+175). Anyone else being taken No. 1 is getting 17/2 (+850) odds, which is to say, not likely.
This isn't tremendously surprising, but points to how oddsmakers feel about the upcoming draft. With Ayton being such a good fit and there being a hint of doubt about Doncic coming over (although it still seems very likely), the former Wildcat seems like a near lock to be in Phoenix this summer.