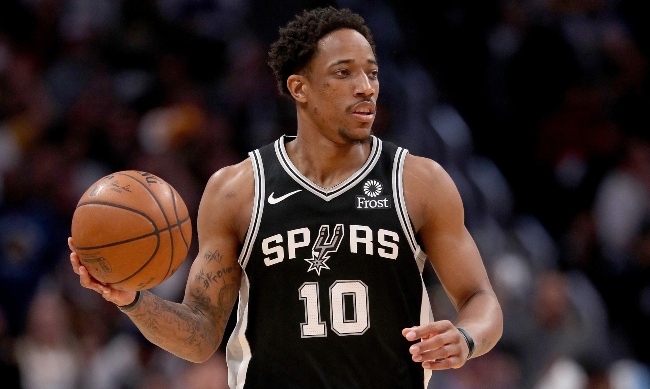 We can do incredible things thanks to the wonders of technology. At NASA, in Silicon Valley, and elsewhere around the world, humankind's greatest minds are finding and developing solutions to some of the most pressing issues of our time, whether that be climate change, renewable energy, curing infectious diseases, and more.
But perhaps most important, it allows us to make our faces look funny using our phones. FaceApp has a new old-age filter that will surely go down as one of the greatest technological achievements of the 21st century, and the NBA as usual has been on top of it from the beginning.
Kevin Love was an early proponent when he posted this Instagram pic that offers an unsettling preview of what his advanced years might look like.
The Dallas Mavericks got in on the fun too, complete with a great dig at Dirk in the process.
But not everyone found it so amusing. DeMar DeRozan wasn't feeling this at all, and he let the world know about it on Instagram with a decidedly NSFW video for his fans.
Like the Snapchat baby filter before it — which gifted the world with arguably the best Stephen A. Smith video of all time — it won't be long before the rest of the league catches on. At least now we have an app that can make us actually look as old as we feel sometimes.