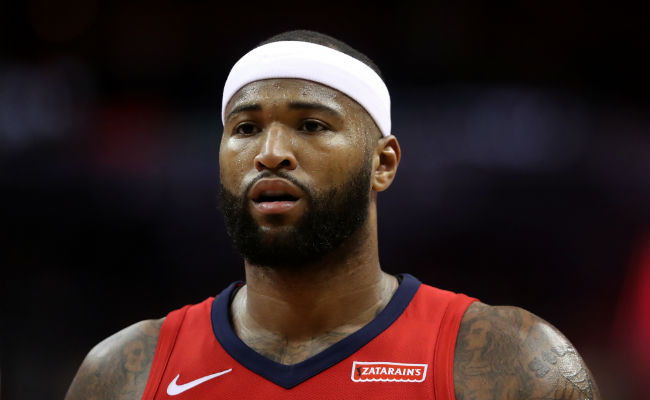 DeMarcus Cousins can't make an impact on the floor for the New Orleans Pelicans due to his achilles injury, but he still seems intent on making one off the court in his former home of Sacramento.
The city is reeling from the shooting death of 22-year-old Stephon Clark, who was shot 20 times by police in his grandmother's backyard on Sunday. The shooting death of another unarmed African American man drew outrage from the community and sparked a protest Thursday night outside of a Sacramento Kings home game.
The team has publicly supported those protesting and grieving in the city, and the family of Clark set up a GoFundMe for funeral expenses, which as of Friday had reached its intended goal. But that might no longer be necessary according to Jason Jones of the Sacramento Bee.
Jones reported Friday that Cousins had reached out to the family and offered to pay for the services in full.
Former Kings All-Star center DeMarcus Cousins has reached out to the family of Stephon Clark to cover the cost of the funeral, a source told The Bee.

Clark, 22, was shot and killed by Sacramento police on Sunday while holding a cellphone in his grandmother's backyard. The death of Clark, who was unarmed and African American, sparked protests Thursday.
As many pointed out, this wouldn't be out of character for Cousins. He was a huge contributor to community efforts in Sacramento when he played for the Kings, and his departure last season to New Orleans was an emotional transition for him. It's clear he still cares about the community there, and it's only logical that he steps up in what's been a difficult week for the region.