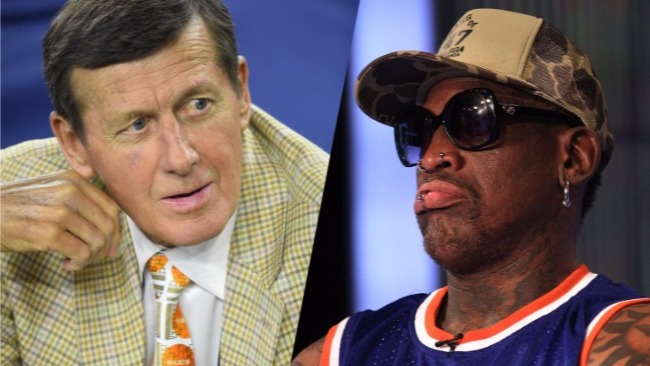 In the wake of Craig Sager's untimely passing at the hands of acute myeloid leukemia, the NBA world has overflowed with grief, remembrances and tributes as we learn just how much he meant to so many. His sartorial style, professional excellence and personal warmth touched seemingly hundreds of people, but perhaps none more so than Dennis Rodman, who tweeted this after the sad news broke:
Rodman isn't using the phrase "saved my life" facetiously, either. He claimed in a 2011 interview that when things weren't going well with the Detroit Pistons, he was considering committing suicide at a strip club. Sager was there, however, and he managed to talk Rodman out of it, altering the course of not just NBA history, but countless lives who were impacted by Rodman.
While he is not the only longtime sideline reporter (or any sort of reporter) to have passed away this past year, no other death has resonated in the sports world to the extent of Sager's. It goes beyond basketball, to the point where seemingly anyone who has shared a room with him has taken it upon themselves to share their feelings at his passing. Of course, it helps that he cut such a memorable figure, but as Rodman proves, Sager was more than just a wardrobe.