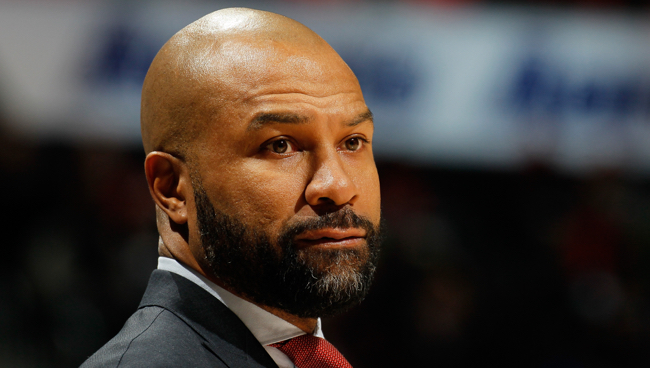 Former Lakers player and Knicks coach Derek Fisher was arrested early Sunday morning on suspicion of driving under the influence after he flipped his car with girlfriend Gloria Govan in it on the 101 freeway, according to the Los Angeles Daily News.
The California Highway Patrol reported to the Daily News that at approximately 3 a.m., Fisher, driving a 2015 Cadillac, veered across the right shoulder of the freeway into the raised curb and guardrail, causing the car to flip over onto its roof and come to a stop in the road, blocking multiple lanes. Both Fisher and Govan were removed from the car without suffering any injuries, but Fisher was arrested on suspicion of DUI by the officers at the scene after their investigation discovered he had been drinking.
Fisher and Govan have famously been dating for nearly two years after Govan split from former husband — and Fisher's former teammate — Matt Barnes, who got into an alleged altercation with Fisher back in 2015. Luckily, despite the scary accident in which their car was overturned, both Fisher and Govan emerged unscathed on Sunday morning. The Daily News story did not report what bond was set at for Fisher or whether he had posted bond yet. The California Highway Patrol is still investigating the accident.