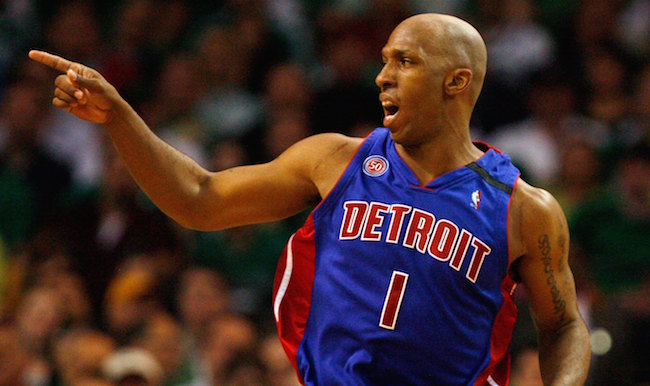 The Detroit Pistons have struggled to a 4-13 record over their last 17 games, falling well off of the pace for playoff position in the Eastern Conference despite the addition of Blake Griffin at the trade deadline.
With Detroit almost assuredly finding itself missing the playoffs, it's expected that the Pistons will make some changes to their front office structure that is currently being run by coach Stan Van Gundy. There have been rumblings that former agent and current Pistons advisor Arn Tellem would be the one to head up a revamped Pistons front office. That still appears to be the plan, but Chauncey Billups is now reportedly in the mix to also join Tellem as part of an overhaul in Detroit.
Billups is a Pistons legend, being the point guard on Detroit's last championship team and this is not the first time the current ESPN analyst has found himself linked to a front office job. Billups spent this summer going back and forth on whether he wanted to take over as president of basketball operations for the Cavaliers, ultimately choosing to stay at ESPN. As Marc Stein of the New York Times reports, Detroit thinks it has a real chance at prying him out of the studio and back to Detroit.

Pistons ownership denied the report, stating it was "false," while Billups himself was diplomatic, saying he would never push for a job that wasn't open while noting he had great respect for the Pistons organization.
The strong denial from ownership is always interesting, because we'll look back on this and have questions if Billups does end up getting into serious discussions about the job. For now, it's a he said, sources said situation and you can choose who to believe.