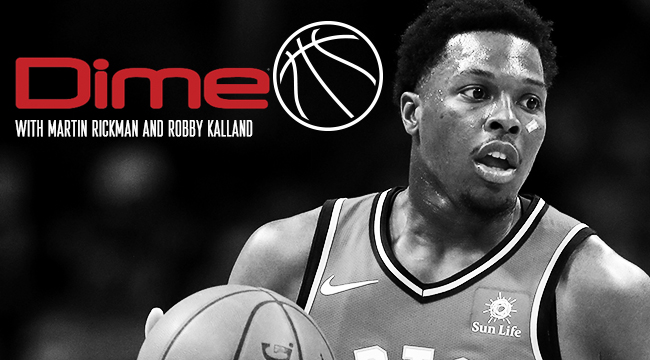 Hello, friends. It's time for another episode of the Dime Podcast, and you know the drill by now. Smash those subscribe buttons and leave a review on your favorite podcast listening platform (Omny, iTunes, Google, Stitcher) so you can get every episode as soon as it drops.
This week we welcome in the wonderful Dan Devine from Yahoo Sports to break down the stretch run of the NBA season and provide as much of a playoff preview as one can when you don't know who anyone will be playing. We talk about the Raptors and the fear that all this positivity this season will be for not, the Rockets needing to prove it as well but having a longer leash, how narratives will be cemented or changed for a number of teams this postseason, and learning to set expectations below a championship and still being happy as a fan.
But first, we talk the NBA 2K League draft and why Robby would be terrible as a professional 2K player because he lacks the patience to be anything but LaMelo Ball on the virtual basketball court.


Here's the full rundown of this week's discussion:
Not having the patience to play sports video games "the right way"
How much to believe in the Raptors
How depressing it would be for this great a Raptors season to end the same way
How impossible it is to try and predict playoff matchups right now
What teams are the most dangerous in the West outside of the Warriors and the Rockets
Does Kawhi coming back matter that much right now?
Do the Blazers have another gear to go to in the playoffs?
The Warriors and Cavs apparent vulnerability making this a year to change narratives for a lot of teams
How do you measure success for different franchises?
Managing expectations for teams that aren't top contenders and learning to enjoy a solid playoff run
How difficult it is to get into that top tier even if you do everything right as an organization
And much, much more!