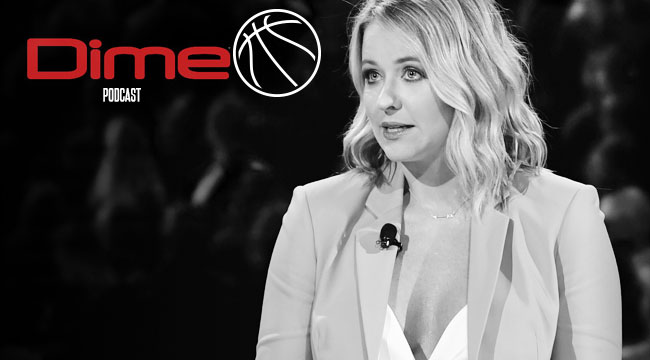 Hello, friends. We are well into the NBA offseason as most free agents have inked deals and NBA Summer League in Las Vegas is into its second week.
This week's Dime Pod (subscribe: Omny, iTunes, Google, Stitcher) comes to you live from the Vegas Strip and to discuss all of the goings on in the NBA this offseason, from LeBron James going to the Lakers to Houston losing Trevor Ariza and being apparently locked in on Carmelo Anthony to the Summer League action itself, we brought in the wonderful Kristen Ledlow from Turner broadcasting, as she made here play-by-play debut on Wednesday night's Summer League games on NBA TV.
We spoke with Kristen about the learning experience of her first two games doing play-by-play, Trae Young's performance early this summer, why she was surprised LeBron was willing to join the Lakers without another star, Houston's offseason, and much more.


Here's a full rundown of this week's conversation:
Intro
Kristen's first play-by-play experience
Learning how to make it more of a conversation throughout the game
Realizing she wouldn't get to use most of the information she learned about guys
Gordon Hayward's opening night injury teaching her to be over-prepared and then be ready to throw that out the window and react
Trae Young having his best showing
What Young needs to work on, where he'll struggle, and how he can succeed
Miles Bridges looking good, and the weird season Charlotte is going to have
What are the Lakers doing?
Why Kristen was surprised LeBron wanted to go to the Lakers with the plan they seem to have now
L.A.'s weird free agency contracts to Rajon Rondo, Lance Stephenson, and others
The Warriors landing Boogie
The impact of Houston losing Trevor Ariza on and off the court
Chris Paul wanting to play with Ariza
And much, much more!