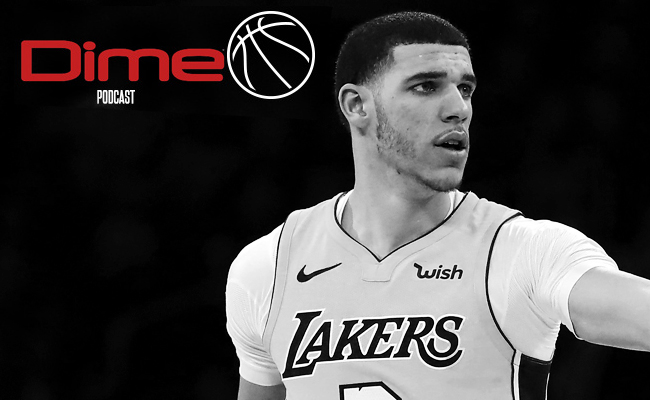 Hello, friends. Welcome back to the Dime Pod, which just like you is trying to navigate the NBA's offseason. This week's Dime Pod (subscribe: Omny, iTunes, Google, Stitcher) includes touching on a whole bunch of stuff with our pal Matt Moore of The Action Network, who you can (and should!) follow on Twitter over at @HPBasketball. Once you do that, make sure you follow @ActionNetworkHQ, too.
Robby and, once he hops off a call, Martin touch on a whole bunch of stuff with Matt, as the gang looks ahead to the upcoming NBA season and touches on everything from potential trade requests to the fact that Dwight Howard got a player option. Here's the pod, and scroll below for a rundown of what you can expect to hear this week.


Here's a full overview of what the gang discusses this week:
Martin is on a call, but hey, Matt's here after what sounds like a lovely vacation
Will we get a trade request soon? From whom?
The West might get awfully weird this year beyond the top teams
Why last season was what the NBA wants, surprisingly
Next summer is going to be completely insane
Let's talk about the Grizzlies and how much they missed Mike Conley
The win totals for the Lakers are kind of nuts
Hey cool Martin finally makes it
Zion Williamson is 100 percent beef and it's perfect
The NBA needs more thickness
Dwight Howard on the Wizards, which is still stunning
And much, much more!