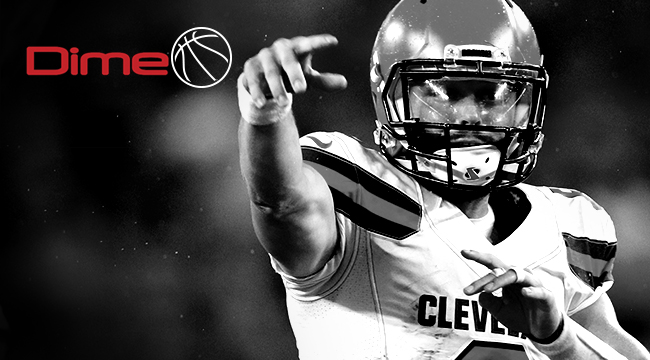 Hello, friends, and welcome back to the Dime Pod. This week's edition of the Dime Pod (subscribe: Omny, iTunes, Google, Stitcher) spends a tiny amount of time at the very end talking about the NBA, but most of the time is spent discussing America's Team: the Cleveland Browns.
To accomplish this, we're joined by our pal Zac Jackson of The Athletic Cleveland. Give Zac a follow over at @AkronJackson, and while you're at it, throw a follow to @TheAthleticCLE. With HBO's Hard Knocks in town, there's been plenty to talk about with the Browns and we, the viewing public, have gotten more insight into the Browns offseason than any other NFL team.
Here's today's episode of the podcast, with everything what you can expect to hear after the jump.


Here's a full overview of what the gang discusses this week:
Robby reveals his favorite part of this season of Hard Knocks before introducing Zac
Zac discusses how this offseason has been different thanks to Hard Knocks
Tyrod Taylor and the saga of his first name
The importance of bringing in guys to raise the level of talent
BROWNS DRAFT PICK HISTORY
Joe Thomas on Hard Knocks breakout star Bob Wiley, along with the rest of the coaching staff
Carl Nassib's financial advice and why it might be flawed a little
The Browns might (but probably will not) cost Las Vegas a ton of money
Why you should have bet against the Browns for the last three years
Myles Garrett is very good
Some NBA talk focusing on the LeBron-less Cleveland Cavaliers
Noted Browns fan C.J. McCollum is taking the over this season
And much, much more!