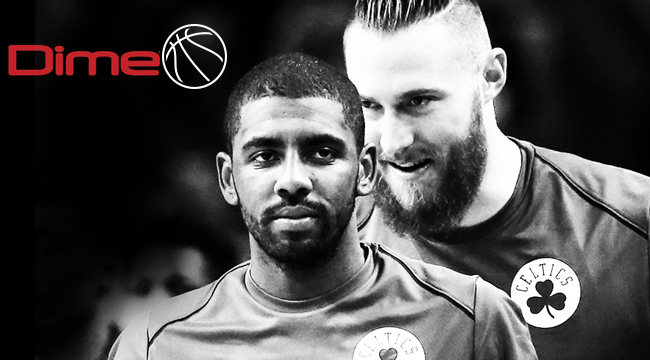 Hello friends. The Dime Podcast is back this week to take a look at XYZ. Before you dive into this week's edition of the pod, we kindly invite you to subscribe to the pod and leave a review on your preferred podcast listening platform (Omny, iTunes, Google, Stitcher).
Basketball is back! We can't believe it, either, and today's episode of the pod reacts to some of the goings on of the first few games of the season. To accomplish this, we had our pal Corbin Smith on the pod, which leads to the general silliness that we all know and love from Corbin. If you don't know what that means, we recommend you follow Corbin on Twitter (@CorbinASmith) to get the Full Corbin Experience™. Anyway, here's the podcast.


Here's the rundown of this week's discussion:
The Hawks got thrashed in their opener and sent a breathtakingly sad tweet
Our guest, Corbin Smith, explains why he feels like he needs to bring his A-game today
The Hawks and the Mavs play on national TV, which is going to get ugly
Who is the NBA's least-covered team nationally?
Corbin explains why he hates the Boston Celtics
Elfrid Payton cutting his hair might make him good
Orlando destroys people
"Who's the most divorced NBA coach?"
Please trade Kemba, Charlotte, he deserves this
Grit and Grind rules, but it might be time to evolve
It's an NBA podcast in 2018, so we need to discuss the Lakers
Pens: They're Good!
The FBI investigation into college basketball is really dumb
And much, much more!