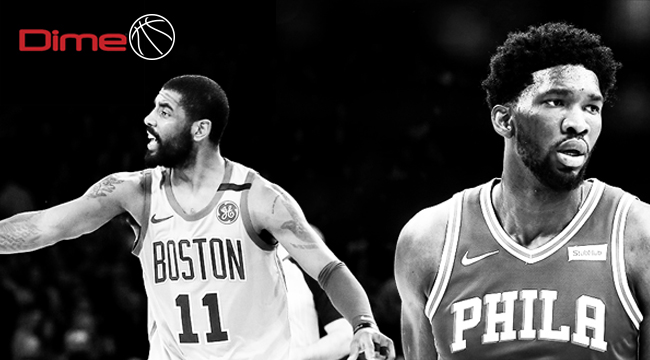 Hello, friends. The season is rapidly approaching and, as such, it's time to fully turn our attention to the 2018-19 NBA season. That means preview pods, which we're breaking up into two episodes, one on the East and one on the West.
First up, is our Eastern Conference preview with Jared Dubin (@JADubin5) where we planned to exclusively talk about the East, running through all of the teams from bottom to top. However, as we started recording all of the news about Jimmy Butler's now infamous practice with the Timberwolves broke so that, naturally, led off our discussion. But, I promise, we touch 'em all when it comes to teams in the East, after we laugh about the absurdity of the situation in Minnesota.


Here's the rundown of this week's episode:
Jimmy Butler did what at practice?!
Why the Nets are the best team in the bottom tier of the East.
Why the Hawks, Knicks, and Bulls will at least be interesting, even if awful.
What are the Magic doing?
What's Fizdale's plan in New York?
How far do the Cavs fall without LeBron?
The Hornets are still the Hornets.
The Heat are still the Heat (unless they get Jimmy Butler).
The Pistons should be a playoff team, but we still have concerns.
How high is the Bucks' ceiling this year under Bud?
Is there room for improvement in Indiana?
Why bother trying to figure out what the Wizards will do?
How big (if any) is the gap between Boston and Toronto and then the Sixers?
Boston being built for the postseason
Toronto being a monster defensively, but maybe not with enough weapons for a series with Boston
How Markelle Fultz will be the key to the Sixers stepping into the conversation with those two, or being a step behind
Who wins the East?
And much, much more!