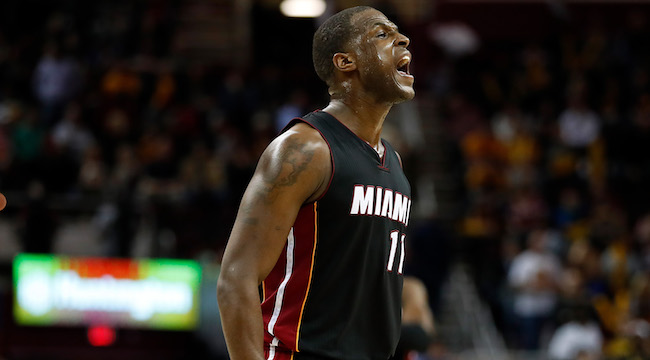 Dion Waiters is in the process of finalizing a new contract with the Heat, according to Adrian Wojnarowski of ESPN, that will keep Waiters Island as a part of Miami for four more years.
According to Michael Scotto of Basketball Insiders, the deal being finalized is for $52 million over the four years.
Wojnarowski confirmed that was the agreed upon deal later on Wednesday.
Waiters converted a career-best 39.5 percent of his three-point attempts during the 2016-2017 season. The 25-year-old shooting guard averaged 15.8 points, 4.3 assists and 3.3 rebounds while appearing in 46 games (43 starts) for the Heat. It was his best offensive output of his career and also his most efficient offensive season, as he found a home in Miami.
While Waiters was reportedly listening to overtures from the Knicks and Lakers as well, it's clear that he wanted to continue his tenure with the Heat after having his best season of his career. For someone that seemed to have trouble finding a good fit in Cleveland and Oklahoma City, the Heat's culture and coach Erik Spoelstra seem to have clicked with the former No. 4 overall selection as he thrived on South Beach.
The Heat, having missed out on Gordon Hayward, will bring Waiters back and look to find other upgrades to their roster in free agency. Waiters will look to build on a very strong 2016-17 campaign and put it together for a fully healthy 2017-18 season this year.