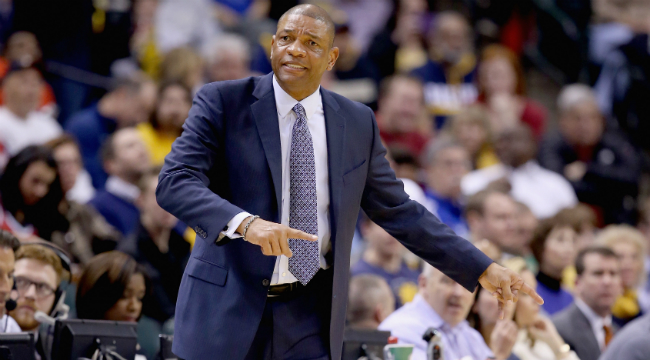 The Los Angeles Clippers had a rough season, by their standards, last year. While their 53-29 record would have been considered a coup for some teams, they were left disappointed because their playoff run ended after a first-round defeat at the hands of the Portland Trail Blazers. Injuries to Chris Paul and Blake Griffin played into that, but the fact remains that the Clippers, who have been one of the best regular season teams in recent years, have yet to make it past the second round of the playoffs. However, that won't be enough for Doc Rivers.
Rivers did not mince words, telling Broderick Turner of the Los Angeles Times how little importance he attaches to reaching a certain place in the playoffs:
"Getting past the second round is such a sh*tty goal. That's not my goal. My goal is to be the winner. So, to be the winner, part of that is getting past the second round. The second round talk does nothing for me. The endgame is being the winner."
Being the winner isn't going to be easy. While the Clippers definitely have the potential to be the second-best team in the Western Conference, they are still clearly well behind the Golden State Warriors in the pecking order, and probably even the Spurs — sans Tim Duncan. If they somehow got past the Warriors, the Cleveland Cavaliers would probably be waiting for them in the Finals, too. The Clippers' goal may not be merely making the Conference finals, but that may be about the ceiling for what they can attain this season, barring a major upset among the league's elite.
(Via Los Angeles Times)