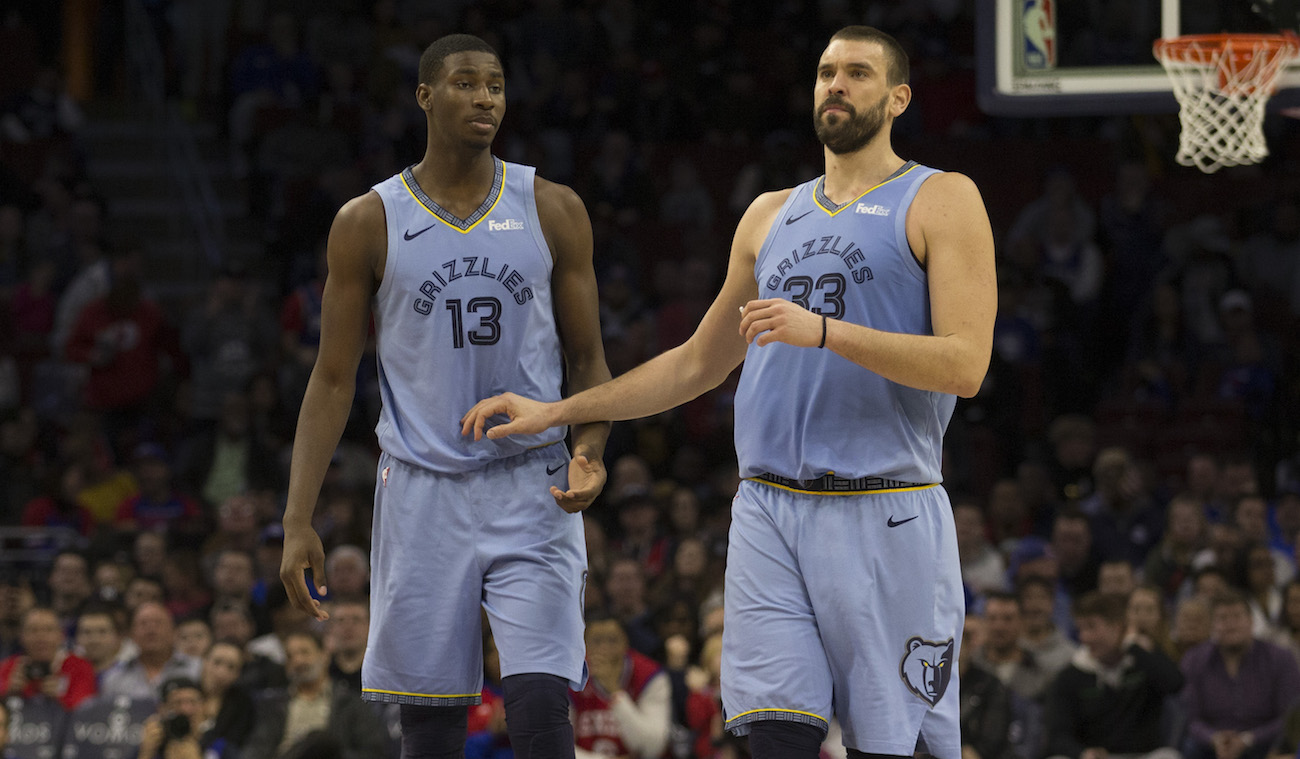 Jaren Jackson Jr. has been one of the top rookies in the NBA this season, averaging 13.9 points, 4.5 rebounds, and 2.0 blocks per game for the Grizzlies in just under 26 minutes per game.
The Michigan State product didn't receive as much hype during the lead-up to the 2018 Draft, but his skill set and defensive acumen made him, to some, the best of the young big men. Jackson has shown that his defensive abilities can translate to the NBA level in a big way, and his offensive output has made steady improvements as he's grown more comfortable with his role in Memphis.
His three-point shooting has come around to being a 35 percent shooter on the season after a bit of a rough start, and he's been efficient and effective on both ends of the floor, which is a rarity for a rookie. The Clippers, who have a terrific rookie in their own right in Shai Gilgeous-Alexander, will face the Grizzlies for the second time this season on Wednesday night and coach Doc Rivers heaped praise on Jackson after shootaround.

The point about Jackson getting to play with Marc Gasol is a good one. For a player as advanced as he is already on the defensive end, he gets to learn the nuances of playing defense in the NBA from a former Defensive Player of the Year. On the offensive end, Gasol is a solid three-point shooter as well and can be an example of how to be an effective inside-out player as a big, providing spacing but also being a force in the paint.
Some situations for rookies require them to learn a lot on their own, without a strong cast around them — like Trae Young in Atlanta — but Jackson fell into a pretty perfect spot with a Memphis team that bottomed out last year, while having the structure to quickly bounce back into playoff contention the next season.