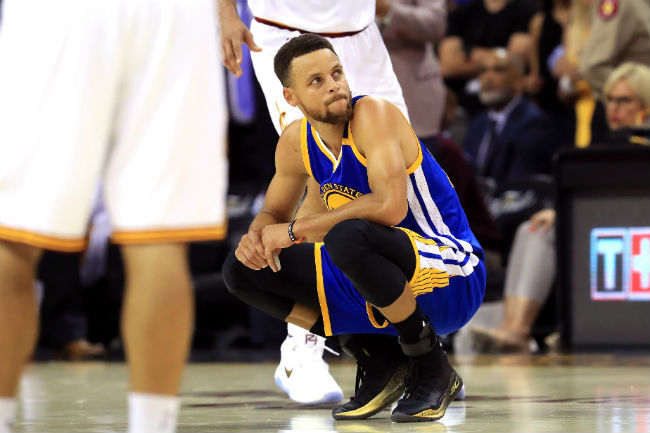 President Donald Trump is in the news and, while that isn't unusual in the slightest given his office, the sports world is exploding as a result of his recent actions. For starters, Trump made profane comments about Colin Kaepernick on Friday evening and, following that, he "rescinded" a White House invite to the Golden State Warriors on the heels of Stephen Curry's comments from media day.
The reactions have been swift from players in both the NBA and the NFL. Among them was LeBron James referring to Trump as a "bum" on Twitter and, from there, the hits kept coming.
All-NBA point guard Chris Paul did hold back, telling Trump to stay in his lane and challenging his statements.
Wizards shooting guard Bradley Beal backed up the sentiment of James in lamenting Trump's ability to even take back the White House invite.
Dame had a good parallel to draw.
And the Mamba wasn't having any of this.
Long-time NFL wide receiver Victor Cruz supported LeBron's comments.
Running back LaMichael James referenced Jemele Hill and drew a parallel to NFL ownership.
All-Pro Seahawks cornerback Richard Sherman described Trump's behavior as "unacceptable."
Defensive lineman Cameron Jordan drew what some feel is an obvious distinction.
Bills running back Lesean McCoy didn't mince words.
Of course, it wasn't just athletes who were upset and offended by Trump's comments.
And lots of people noticed that a certain athlete escaped this kind of wrath when doing something similar in the past. Interesting.
More reactions will almost certainly be coming in the (very) near future but one thing is clear. Professional athletes aren't sticking to sports right now.