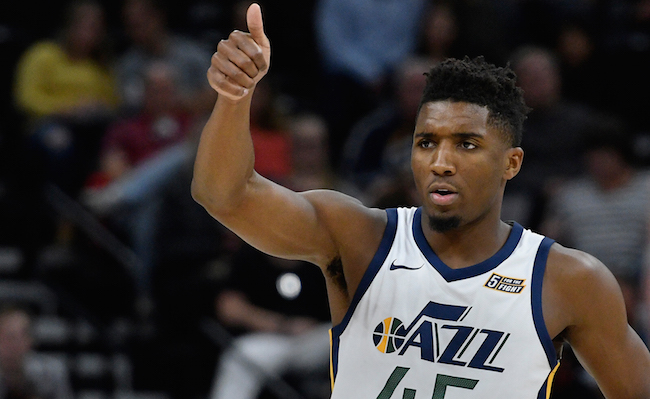 Ben Simmons is a confident young man, as are all young NBA stars because it takes a certain level of self-belief in your abilities to get to that level. Whether an NBA star is considered "humble" or not usually refers to how much they put that self-confidence on display.
Some keep that drive and belief they're the best on the inside, choosing to say "the right thing" and not stir the pot too much. Others prefer to let that confidence shine to the point that they'll be considered by some to be brash and cocky. Simmons seems likely to end up in that second category for many as he continues to find his voice.
It's not as though Simmons seeks out a microphone or camera (at least at this point) to rave about himself, but he does have a tendency to answer questions with startling honesty that some see as cocky. The most recent example comes from an interview he did with ESPN's Chris Haynes in which he was asked about the Rookie of the Year race and whether he felt he deserved to win.
Simmons answered strongly, saying he "100 percent" deserved the award. That isn't a surprise, but when asked if any other rookies have caught his eye, he responded plainly by saying, "none." That response in particular turned heads, as the Rookie of the Year award is generally considered to be a two-horse race between Simmons and Jazz guard Donovan Mitchell.

Mitchell, naturally, saw that remark and offered a response to Twitter in the form of a Waka Flocka Flame GIF, which is really the only appropriate way to respond in an NBA beef in 2018.
And if there were any question as to whether this was in response to Simmons or not, Mitchell's likes provide the answer.

Simmons' star teammate Joel Embiid continued to fan the flames on Instagram, hopping in the comments on a Mitchell post talking about how he'd "bust [Mitchell's] ass" if the Jazz rookie had to guard him.
That's an interesting bit of trash talk from Embiid, considering no one would think the 6'3 guard would be able to handle the seven-footer on defense. In any case, we seem to have a bizarre cross-conference rivalry brewing between the Jazz and Sixers that will not be resolved on the court until some time next season (barring a stunning NBA Finals).