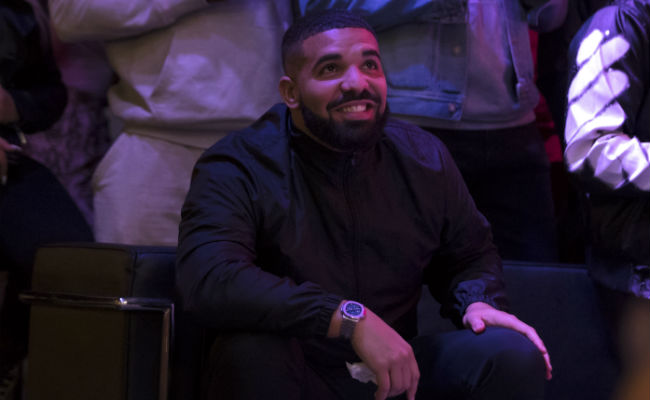 The 2018-19 NBA season is over, and the Toronto Raptors are champions for the first time in NBA history. This is huge news for Drake, the rapper from Toronto who serves as global ambassador for the only franchise playing games outside of the United States.
But the other side of Drake, he of the lengthy list of rooting for teams other than his own, had some extremely conflicted thoughts about this particular NBA Finals. Rooting for the Raptors meant rooting against the Golden State Warriors, with plenty of friends who happen to be some of the best players in the NBA, on the other side of the coin has been interesting to say the least.
Drake was in the building during Game 5 when Kevin Durant ruptured his achilles, an injury that nearly allowed the Raptors to come back and win the title in Monday night. But the Warriors survived, and forced a Game 6 in Oakland. It was there, unfortunately, where Klay Thompson went down late in the third quarter after scoring 30 points, and Drake was despondent about seeing another Warriors player going down with a brutal injury.
https://twitter.com/TSN_Sports/status/1139365803072139264
You can see Drake point to his knee, noting that's what Thompson almost certainly injured on Thursday night. And though he did come back to shoot the free throws that came with the foul he was injured on, he did not return the rest of the way.
It was a cruel end to the Warriors title run, literally running out of All-Star players against what was a formidable Raptors team that eventually won a title. But you can see that even Drake, who wanted to see the Raptors win more than anyone, truly felt for Thompson getting hurt. Even if it, at least in part, paved the way to a Raptors title, no one wants to see players get hurt in the process.
Drake still had a chance to celebrate after the game, as his Raptors were crowned Champions.