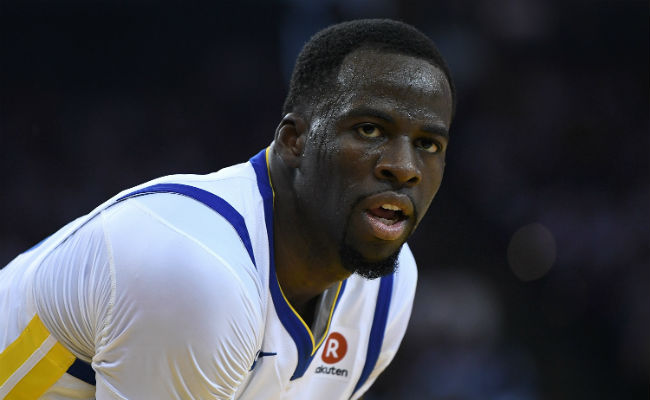 Draymond Green went viral during the NBA All-Star Game for something that's hard to imagine he ever considered. Green was caught laughing at Fergie's, well, unique rendition of the national anthem on Sunday night. The anthem, and his laugh, quickly became a meme.
Green wasn't alone in laughing at what seemed like an attempt at a Marvin Gaye-style restyling of the anthem that largely fell flat, but he was the one caught on camera laughing. And with apologies to Jimmy Kimmel, who was also laughing, he can emote like few others in basketball.
He showed that after the game, too, when he was asked about the anthem and his reaction to it.
https://www.youtube.com/watch?v=nFpEuUY-zQ0
"I was just chilling, man," Green said with a laugh. He also made this face, which seems important to note.
"I don't know," he said. "It's the national anthem."
His reaction to it, and that brief face he made after the answer, really does say it all.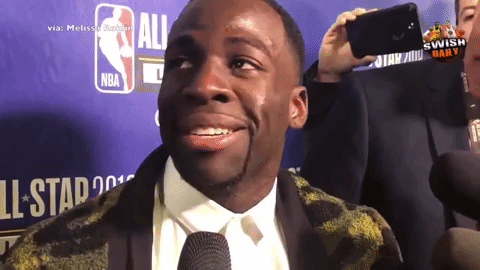 Green had a much more positive reaction to the game itself and the new format, pointing out how much more competitive it was and how much the players seemed to enjoy it.
"It was a lot better, man," Green said. "It was a good. It was a fun game to play in. The NBA did a great job making the changes they made."
It seems clear that the format is here to stay, and we might even get a live draft next year. I'm not so sure Fergie will get an invite back next year, though.