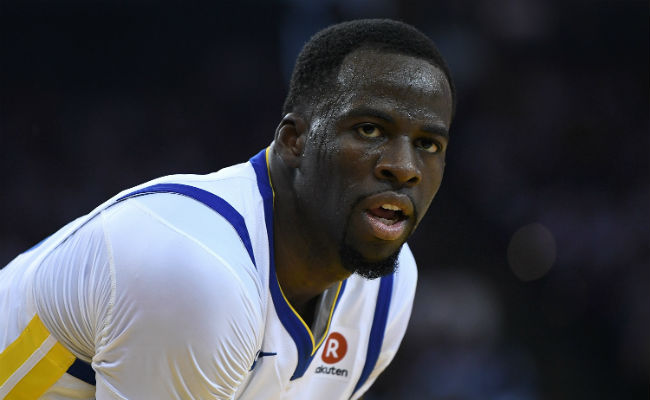 Perhaps the most surprising thing about the Golden State Warriors' run of dominance has been the team's ability to keep its core together. Steph Curry, Draymond Green, Klay Thompson, and eventually Kevin Durant have appeared to have some ups and downs, but for the most part, the group has always managed to stay the course en route to two titles in three years.
But when the Warriors have issues, they always make headlines, whether they be on or off the court. Take, for instance, the well-documented blow up Green had with Steve Kerr during a game against Oklahoma City in 2016. At one point, the two had to be held back from going at one another.
The dust settled, the season went on, and Golden State fell in the NBA Finals to the Cleveland Cavaliers. That argument between the two made its mark, though, to the point that Green feared it could have led to the end of his time with the team.

Howard Beck of Bleacher Report wrote about the Warriors' fiery star, and touched on the "worst day" in the relationship between player and coach. Things we so bad that even Green's mother, Mary Babers-Green, and his college coach, Tom Izzo, both thought he was gone.
But Green's mood was still foul, and he left the arena that day believing his days as a Warrior were numbered. He feared the relationship had been fractured, that the Warriors would choose Kerr over him. That he'd be traded.

"One hundred percent," Green tells B/R. "Especially with the success that he was having as a coach. Like, you just don't get rid of that."
It's good that Kerr, Green, and the Warriors worked things out, as the forward is among the most uniquely talented players in the NBA. He's also the heart and soul of the team, along with Golden State's defensive lynchpin, all of which would have been nearly impossible to replicate if he went elsewhere.
(Via Bleacher Report)