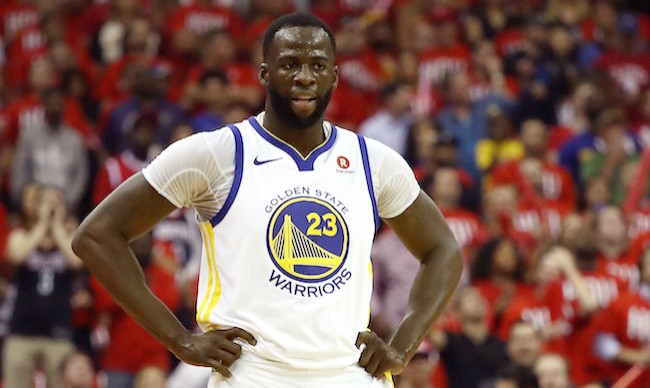 The Golden State Warriors are dealing with the fallout from the end of Monday night's game against the Los Angeles Clippers. The issues stemmed from the final possession in regulation, in which Draymond Green wouldn't pass the ball to Kevin Durant, which led to the two teammates having to be separated in the huddle prior to overtime.
This went from being a tense moment between two teammates to being a thing thanks to a report on Tuesday that said their chirping continued in the locker room after the loss. Teammates reportedly got involved, although it was reported that emotions between everyone stayed in check. Now, we know what Green said that led to this being more than your usual back-and-forth between competitors.
According to Shams Charania of The Athletic, Green straight up called out Durant regarding his impending free agency this summer.

Durant, of course, can opt out of the two-year contract he signed this past summer and become a free agent at the conclusion of the 2018-19 campaign. There's no guarantee Durant will opt out (though it makes sense for him to do so), and if he does, there's no guarantee he leaves Golden State. This can all become water under the bridge if the Warriors win their next few games, but regardless, it looks like Durant's future might be something that rubs at least one of his teammates the wrong way.