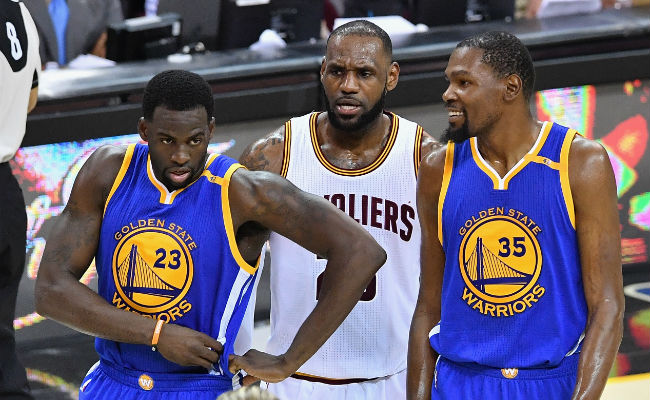 LeBron James has made it clear he's going to do more with his time than just dribble and play basketball. And Draymond Green says that's something that's inspired many other NBA players and other athletes to follow his lead in the business world.
Green spoke with GQ's Bethlehem Shoals Nathaniel Friedman about his investment into Blink Fitness gyms in Michigan and touched on a variety of topics, including being a black business owner.
Green was passionate about being a business owner as a way to give back to his hometown of Saginaw, and it's something it sounds like he's thought a lot about. The Golden State Warriors forward was also asked about the rise of athlete investors and business partners and he deferred to James, who he said helped change the way athletes think about how they look at investments.

Draymond noted that the competitive streak of athletes have helped them try to keep pace with someone like LeBron, though he noted that everyone is rooting for each other to succeed.
You have to give a lot of credit to LeBron. LeBron did a great job managing his business with his partners. I either read it or I saw him speaking about it … he started to view himself as a partner, not someone who just had an endorsement deal. And I think a lot of athletes have started to take that back. Guys are much more educated, much smarter in the business field and most importantly, guys understand the leverage that we have and the platform that we have as athletes and are trying to take advantage of that.
James has invested in a number of different businesses, including a production company, fast causal pizza chain and his Uninterrupted media company.
It's an interesting look at how modern athletes are setting themselves up for life after they retire, and how they get themselves involved in businesses. James has given athletes a blueprint to follow, and Green is just one of many trying to take that same path.