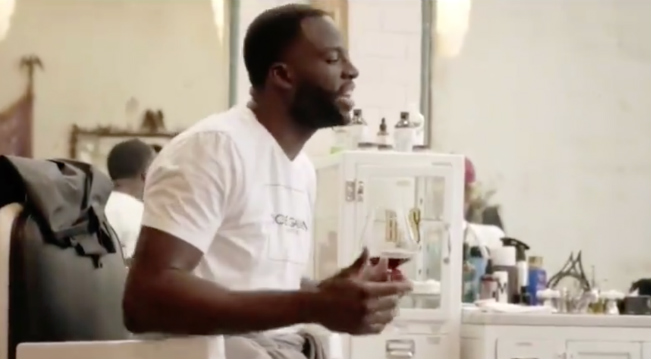 The Shop made its highly-anticipated debut on Tuesday night. The brain child of LeBron James and Maverick Carter, as a partnership between HBO and UNINTERRUPTED, The Shop features James and a myriad of celebrities (both from the world of sports and otherwise) talking about whatever comes to mind. The debut featured everyone from Odell Beckham to Vince Staples joining James, but the best moment of the first episode very well might have involved James talking to one of his rivals.
Carter offered up a question about whether James should come out and say he's "the best basketball player playing." In came Draymond Green, who stated that he wants James to start doing this.
https://twitter.com/r0bato/status/1034643223443058693
"I think you should say that, I think you should believe that, and you should definitely let the world know that," Green said. "I think 'Bron, over the last four years, became LeBron James, and it wasn't nothing to do with winning and it wasn't nothing to do with stats. He found himself."
Green went onto say that he believed that, for years, James shied away from saying "I'm here," and that people viewing him the way that he's viewed now was because finally embraced his greatness and said "f*ck y'all, I'm here." He also compared James to Michael Jordan, saying that it took Jordan having a similar revelation to become the legend he eventually became.
"Motherf*ckers f*cked with Mike because Mike was like, 'I'm Mike with my hoop earring, f*ck all y'all, I'm here,' and until he did that, that's when he became the figurehead that he is," Green said. "So many people shy away from that and that's why they never reach their full potential."
This entire scene was tremendous for two reasons: 1. Green was holding a glass of wine the entire time and, 2. It was such a candid, refreshing conversation, as someone who has competed against James for the last four NBA championships set aside their on-court battles to praise him. Who knows what The Shop will look like going forward, but through one episode, moments like this make it look like a breath of fresh air.