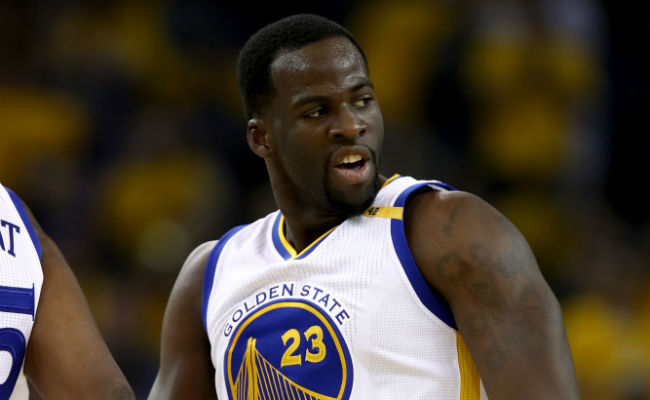 Draymond Green doesn't have any time for anyone saying the greats of yesterday can keep up with the Golden State Warriors. In fact, Green couldn't even let a reporter finish a question about Magic Johnson and the "Showtime" Lakers on Tuesday.
Green spoke to the media on Tuesday as the Warriors prepared for Game 3 of the NBA Finals against the Cleveland Cavaliers. Winners of 14 straight, Draymond wasn't about to let Johnson imply his Lakers could compete with what's shaping up to be the best postseason team in NBA history.

After a long series of laughs—laughs that got a rise from the assembled media as well—Draymond said that's what he thought of Magic's comments. The question came from an event Johnson appeared at on Monday night. Johnson was on stage with Pat Riley where he said the "Showtime" Lakers would "sweep" this year's Golden State team.
Magic said the Warriors are too small to compete with the Lakers, but something tells me Draymond isn't having that argument. The Warriors' best defensive player probably knows Magic was just trying to put on a show for the crowd at the event, but on the court it's not even a serious discussion. No team had even entered the NBA Finals with a perfect postseason record—let alone make it 14 straight in the same postseason.
The Lakers teams of old were something special, but what's happening with Green and the Warriors is truly unprecedented.