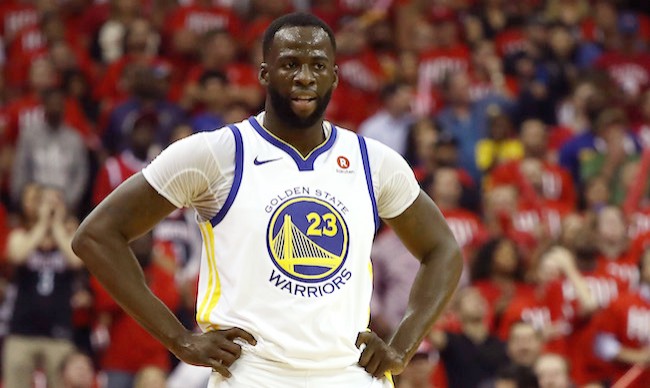 Brandon Ingram was pleased to find out he was only going to be suspended four games for instigating the fight between the Lakers and Rockets on Saturday night that saw Rajon Rondo and Chris Paul throw punches after Rondo spit on Paul.
Those two received suspensions of three games and two games respectively for throwing hands, while Ingram got the most severe punishment for instigating the incident and returning to throw a punch late. He expressed his regret for starting things (but not for returning to the fracas), while Rondo chose not to talk much about it, insisting it "is what it is." Still, all three players seem to have gotten off with fairly light punishment, with Ingram admitting he was expecting to miss more than four games.
There were many projecting Ingram to get a much longer suspension, and not everyone around the league is thrilled with the apparent light punishment that came down from the league office. Draymond Green enjoyed watching the fight, unsurprisingly, but noted his frustration with what he feels is a bit of a "double standard" when it comes to how the league hands out suspensions.

Green told Mark Medina of Bay Area News Group that while he's never rooting for guys to lose money, he was confused how the punishments were so light when he was suspended in the Finals for trying, unsuccessfully, to punch LeBron in the groin.
"It seems like a little bit of a double standard going around this thing," Green told Bay Area News Group. "That's just me, though. I could be wrong. I don't got all the answers."

"That was garbage," Green said. "I'm never in favor of guys losing money. But I got suspended in the NBA Finals for attempting to punch somebody. Guys punching each other are getting two games or three games. I attempted to punch somebody, and not in the face, either."
Medina also writes that Green suggested he would've been given a much longer suspension had he been involved in the scuffle, and he's almost assuredly right. However that's apples to oranges, as the league has always given harsher punishments to repeat offenders (even if Green's never punched anyone in the face he's been in enough altercations to be considered one) and Ingram, in particular, has a clean track record prior to this (and Paul and Rondo, considering the lengths of their careers, do as well).
Also, he was suspended in the NBA Finals not simply because he tried punching someone, but because that picked up a Flagrant and he had accrued too many flagrant/technicals over the course of the year where the next one was an automatic suspension. So, yes, the suspensions were lighter than most expected and Green's frustration with that is understandable, but to act like swapping him into that situation for Ingram or the others and it being apples to apples (or comparing it to his suspension in the 2016 Finals) is wrong.