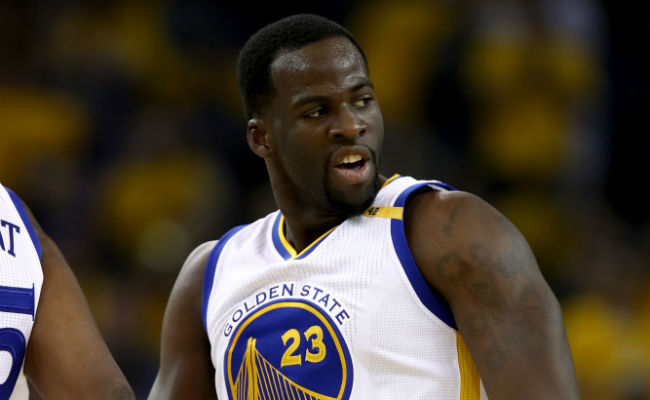 After sealing their second NBA Finals in three years on Monday night, the Golden State Warriors were probably partying hard. It's typical that championship winning teams celebrate their accomplishment, and we usually hear of players taking days or weeks off to vacation and get away from the game after such a long season.
For Draymond Green, that clearly isn't happening. After an incredible NBA season and playoffs, Green struggled in the Finals compared to the unique standard that he's set for himself. Maybe that's why he's back in the gym not even a day after winning his second ring.

The second-round tweener, who made it in the NBA partially because of his fantastic work ethic and relentless energy, clearly isn't stopping. For Warriors fans, it's probably an encouraging sign he's back at work.
But at the same time, it's probably not good news for the rest of the league, as the Warriors went 16-1 in the postseason en route to a ring and one of their leaders is showing no signs of letting up. With Steph Curry, Klay Thompson, Kevin Durant, and Green almost surely coming back next year, the Warriors will be a force to be reckoned with for years to come.
At this point, the offseason talk won't be about this Warriors team, it'll be on the 29 other squads that need to make moves to potentially challenge them.