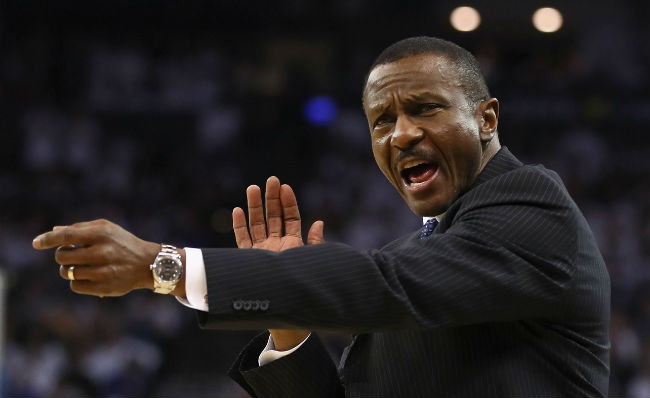 The Detroit Pistons finally have their coach, and now they need to work on the rest of their front office. The Pistons have agreed to a deal with former Toronto Raptors coach Dwane Casey, according to a report from ESPN's Adrian Wojnarowski.
Casey and the Pistons reportedly signed a 5-year deal on Monday, meaning at least one replacement for Stan Van Gundy is now in place. The team now needs to find a new president and general manager with the draft just days away, but Casey's deal is done and the team can move on knowing they landed their top candidate to guide their team on the court.

According to Wojnarowski, the Pistons aggressively pursued Casey, who helped turn the Raptors into a consistent playoff team in the Eastern Conference. Detroit convinced the presumptive Coach of the Year that he could do the same in Detroit as the franchise plans to build around Blake Griffin.
The Pistons stayed aggressive in pursuit of Casey, and closed on a deal Monday morning to land the franchise's primary coaching target. Owner Tom Gores and senior adviser Ed Stefanski sold Casey with an aggressive contractual commitment and a case that together, they could make the Pistons a perennial playoff team in the Eastern Conference.
This past season, Casey led the Raptors to a franchise-best 59 wins and the top seed in the Eastern Conference but saw Toronto swept in the conference semifinals by LeBron James and the Cleveland Cavaliers.