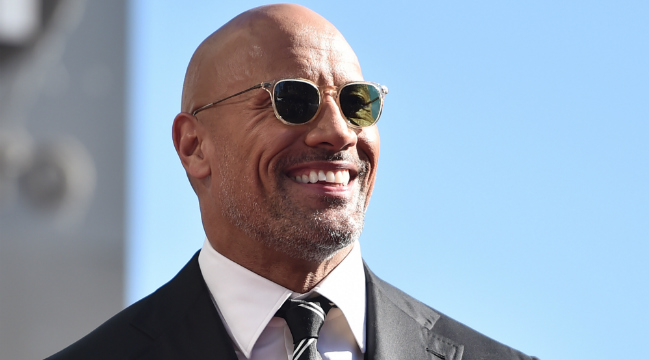 Devin Booker is still on the sidelines as he works to recover from an adductor strain he suffered against Toronto. Like most injured athletes, the injury means that Booker is just chilling out on the bench during games as he tries his best to offer his teammates encouragement, which is always a nice sentiment.
Booker decided to rock the turtleneck and chain look during a recent Suns game, which reminded the folks behind the team's Twitter account of that time The Rock wore the same gear.
It was some lighthearted fun, and as it turns out, Dwyane Johnson was a fan of the comparison. There was only one major flaw: Booker's accessories cost more than the ones he had on in his famous picture.
https://twitter.com/TheRock/status/942245614250856448
Booker responded to this compliment from the People's Champion by saying he wants to complete the entire getup with his own fanny pack.
The Rock, not to be outdone, decided to make a promise to Booker. If Booker's team ever wins a ring, he is going to get his own personalized fanny pack, courtesy of the Brahma Bull.

The picture of Johnson has shown that a fanny pack really does tie this whole outfit together. Booker can easily go out and buy one, but let's face it, it'd be way cooler if he got to rock this look thanks to a personalized fanny pack from The Rock that celebrates a Suns title.