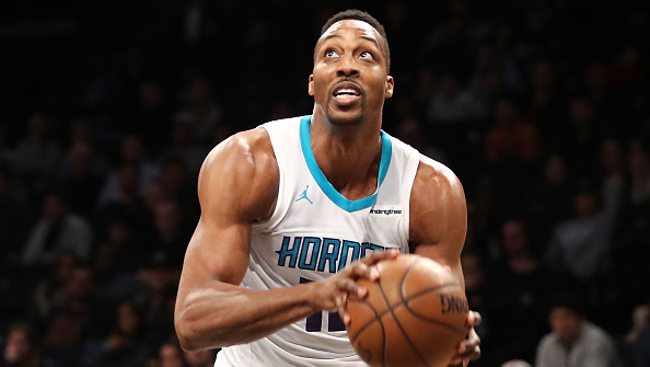 It's been a rocky couple of years for Dwight Howard. His "homecoming" with the Atlanta Hawks didn't exactly go as planned last season, so the organization opted to trade him for scraps ahead of draft night and start their rebuild in earnest.
It quickly became apparent that Howard hadn't endeared himself to his teammates very well during his brief stint in Atlanta, with Zach Lowe of ESPN reporting that his several of the guys on the roster were "screaming with jubilation into their phones" once they got wind that he'd been dealt.
Dennis Schröder, in particular, was no fan of Dwight, telling reporters after a recent loss to the Hornets that Howard only plays hard a few times a year, namely when he's facing a former team, against whom he has something to prove. Well, that turned out not to be the case on Wednesday night as Howard posted a monster stat line in a victory over the Nets, the likes of which we haven't seen in more than eight years.
Howard finished the game with 32 points and 30 rebounds, making him the first player since Kevin Love in 2010 to put up a 30-30 game, leading Charlotte to a 111-105 comeback win. He and Love are the only two to have such a game since Moses Malone in 1982, further emphasizing the rarity of the accomplishment.
Of course, it has to be tempered somewhat by the fact that it came in a totally meaningless regular-season game between a pair of teams that are well out of the playoff hunt, but it was an impressive feat nonetheless.