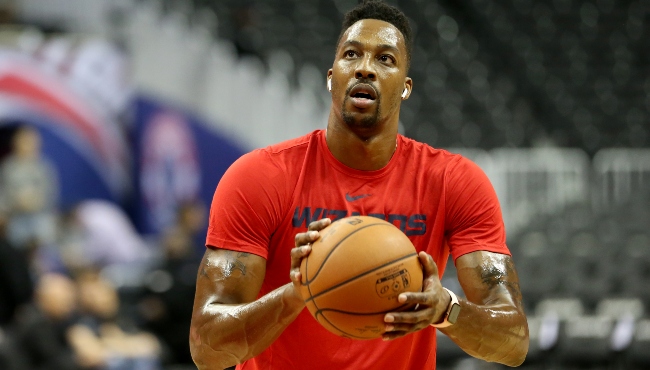 Dwight Howard's bizarre injury situation during his first season with the Washington Wizards has only limited him to nine games. Originally thought to be a back injury, it turned out that Howard had a problem with a nerve in his butt that caused him to miss the first seven games of the year. Howard aggravated this injury on Nov. 18 against Portland, and he hasn't seen the floor since.
The former Defensive Player of the Year stayed behind during the team's short road swing, instead opting to go see a specialist for this sort of thing in Los Angeles. Adrian Wojnarowski of ESPN reported what happened during that meeting, and as it turns out, Howard might end up missing a whole lot of time.
According to Wojnarowski, it is likely that Howard will need to undergo a procedure to remedy the issue.

In an additional tweet, it was reported that Howard might try to get a second opinion before he decides to go under the knife. While no timetable was given, it does not sound good for the veteran center.
Howard was acquired by the Wizards during the offseason following a trade to the Nets and a subsequent buyout, and was expected to serve as the team's starting center. With the caveat that he has been limited in his nine games this season, Howard has averaged 12.8 points and 9.2 rebounds in 25.6 minutes a night.