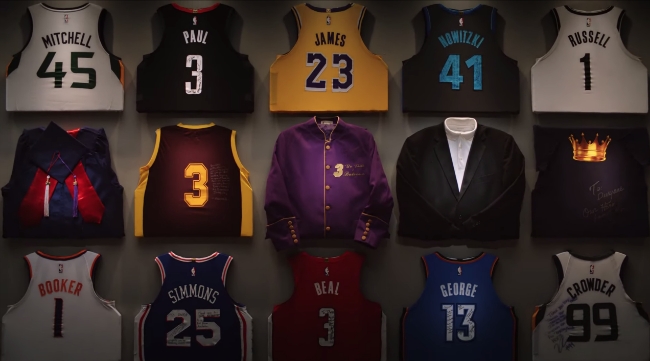 Dwyane Wade's final "ride" during the 2018-19 NBA season has seen every game he plays punctuated by a jersey swap, oftentimes between himself and another player. Perhaps the most noteworthy was his swap with LeBron James, his former teammate in Miami and Cleveland now playing for the Los Angeles Lakers.
The moments have been nice, and it's a de facto tour of NBA venues he's spent a lot of time in as well as players with whom he has history. But with Miami on the outside looking in when it comes to the playoff race, it's possible that his career will end this week, which is why Budweiser is paying tribute to Wade ahead of his potential final two games.
The beer company launched a thank you campaign that's surprisingly emotional for an ad that's essentially selling some brews, with Wade meeting five mystery guests on an empty court. The ad mimics the jersey swap he's done all season, except these people are far from NBA players.
The company launched a 4-minute ad that expands on the premise and gives proper weight to the stories of each swap. One was the sister of a Joaquin Oliver, a Parkland shooting victim who was a big fan of Wade's growing up. Another was a woman whose family Wade helped after a fire burned down their home. One woman was given a full scholarship to go to college by Wade.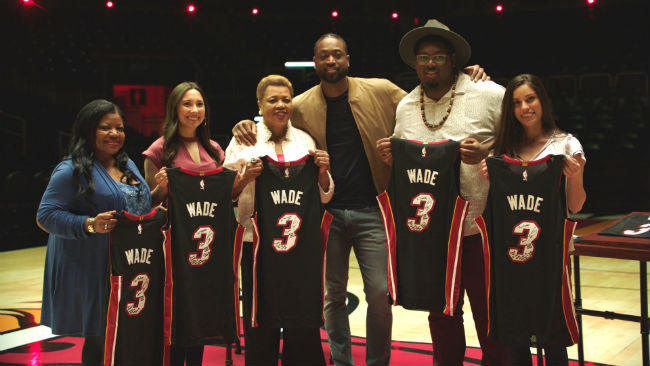 The most emotional one was Wade's mother, who recounted when she lost Wade when she spent time in prison. Instead of jerseys, Wade got a blazer worn to a young man's first job interview, a cap and gown, and pastor robes. Wade also got Oliver's high school basketball jersey.
A 90-second version of the spot will air on Tuesday night as the Heat take on the Sixers before what could be Wade's final game in Brooklyn on Wednesday night.