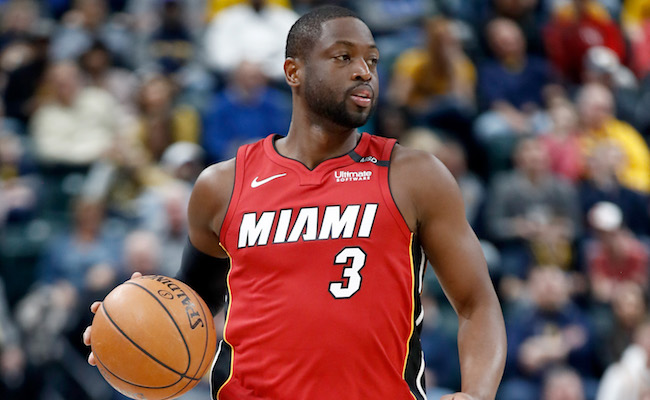 Dwyane Wade jumped in the way-back machine on Monday evening, helping to lead the Miami Heat to an upset victory on the road in Philadelphia to even the first round series. While he wasn't alone in performing well, the contributions of the legendary shooting guard flowed to the surface, as he scored 28 points (in 26 minutes) and converted an array of important jumpers and kept things level for his team as they were able to hold off a late charge from the home team.
After the game, though, a bit of "evidence" emerged as to why Wade was able to summon his past brilliance and it apparently came from comedian Kevin Hart, a diehard Philly fan who is a regular courtside.

Wade made the assertion that Hart was to blame for his performance in a post-game interview on the floor and, while he was certainly alluding to some comedy in the exchange, a bit of reality could have been in the mix. Hart, of course, is not at all shy (something that has bit him during interactions with high-profile NBA players in the past) and he was clad in Sixers gear in his courtside seat, making appearances on the broadcast throughout the game. That combination could form a bit of a trash-talking scenario between Wade and Hart and, well, the player got the best of the (very famous) fan on the floor in this one.
It is entirely reasonable to be skeptical of Wade as an every-game force for the rest of the series but the future Hall of Famer still has flashes of brilliance left in him. With the proper motivation, he appears capable of summoning those skills to do just enough to quiet an annoyance such as Kevin Hart.