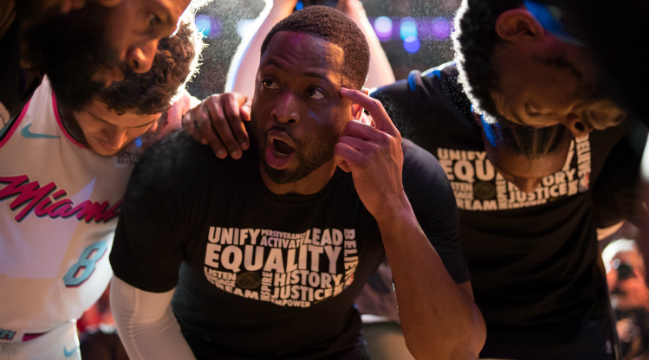 Dwyane Wade certainly seems like he's coming to grips with the fact that his NBA career will be over in the not-too-distant future. After his first game with the Miami Heat since the team acquired him in a trade with the Cleveland Cavaliers, Wade bluntly said that he has no intention of leaving South Beach again.
Wade didn't expand on whether that means he sees an end to his Hall of Fame-caliber career sometime soon, but the message was clear: This is going to be his last stop, and when he decides to hang them up, he'll play his final game in a Heat jersey.
Since Wade is a legend, it's fair to wonder if the franchise will do anything to celebrate him during his final game. While it may, Wade made it clear in a conversation with ESPN that the one thing he does not want is a massive retirement tour, a la the one Kobe Bryant (who Wade has talked to about such an event) had during his final season with the Lakers.

"I talked to Kobe about that," Wade said. "He was like 'It was exhausting. As flattering as it was, it was very exhausting as well.' I'm not a narcissist like that, I don't think I need … not calling Kobe a narcissist, he earned that and he needed that. I can't set out and say 'I want a farewell tour like Kobe Bryant.' That's not who I am. When the time come, and I don't really talk about it because it's not here yet, but when the time comes, I'll announce it in my own D-Wade fashion, the way that I do."
Wade absolutely deserves to be praised whenever he does hang them up, but it's totally understandable that he doesn't want to have the same level of pomp that Bryant received during his final season. Like he said, it was exhausting.