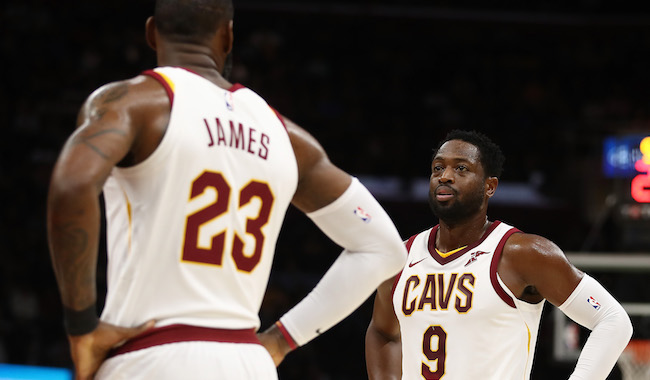 The LeBron James-Dwyane Wade traveling roadshow is back together and, before tip-off in the season opener, there is plenty of fun to be had by all parties involved. One of the more recent developments was the duo sitting down with ESPN's Rachel Nichols for an interview and, within that context, James was outed by Wade as the cheapest player in the league and the best player on the planet more or less confirmed that.
In fact, LeBron even copped to using the free version of Pandora, which turned into a memorable moment. On cue, the good folks at the streaming service reached out to James via Twitter and Nichols noticed.
With haste, Wade jumped back into the mix and wondered aloud as to how his name was omitted from the proceedings.

It was the biggest lay-up in the history of marketing for Pandora to float James a free premium account but, in addition, throwing Wade a bone would have been a smart move also. This way, though, Pandora can get another round of free publicity by reaching out to one of the best shooting guards in history and something tells me that will be happening in short order.
Neither LeBron James nor Dwyane Wade actually needs to save the money on streaming music but this is hilarious nonetheless.