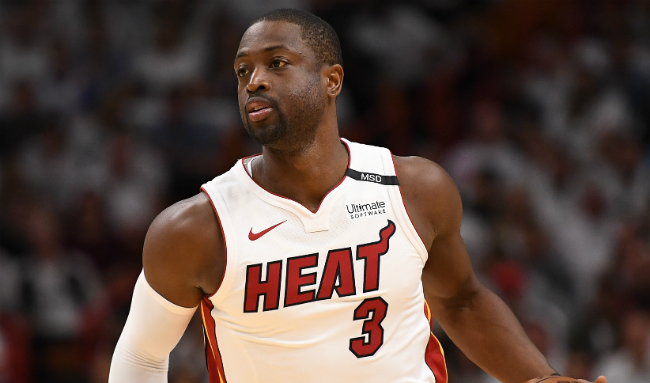 Dwyane Wade is coming back to the Miami Heat, and this time, there's no uncertainty about what will happen when the season ends. In an emotional video entitled "One Last Dance," Wade announced on Sunday that he'll play for the Heat for one last season before officially hanging it up.
Wade put off a decision about retiring or returning to the Heat for much of the summer, but the video he posted on Sunday explained his thought process and emotions that will carry him into his final year as an NBA player.
In a long video posted to multiple social media channels Sunday night, Wade appears on camera lit by a single spotlight with a black background behind him.
"What I feel is right is to ask you guys to join me for one last dance. For one last season," Wade said. "This is it. I've given this game everything that I have and I'm happy about that. So I'm going to give it, for one last season, everything else I have left. And when I walk away I'm still going to love it. I'm still going to miss the playoffs moments. I'm still going to miss the crowd cheering my name."
The news presumes that Wade, a 36-year-old unrestricted free agent, will sign a one-year deal with the Heat, his final NBA contract. Pat Riley and the Heat had previously said Wade was welcome to come back, and it's safe to assume that it'll only be a matter of time before Wade puts pen to paper on a final contract with the team so near and dear to his heart.
"Let's enjoy it," Wade told Heat fans in the nearly 10-minute video. "Let's have some joy in this last season. Let's push this young team over the hump and let's write our on story to the end of this career. Together."