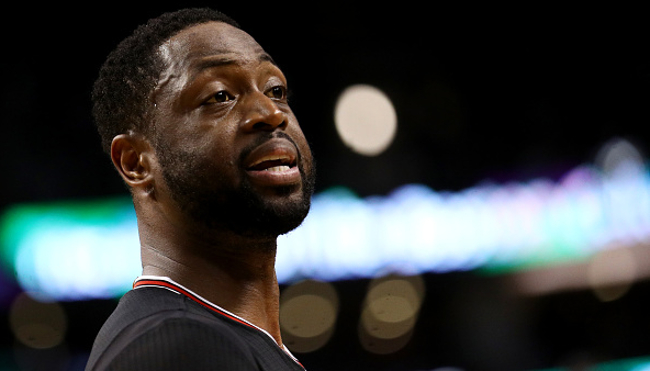 With the Cleveland Cavaliers adding several new faces this off-season, and at least one of those out until January with a lingering injury, there have been all sorts of questions about their lineups and rotations. We got a bit more clarity on that front on Monday when head coach Tyronn Lue announced that the starting back-court will be Dwyane Wade and Derrick Rose.
With earlier announcements that Cleveland plans on going ultra-small with Kevin Love at center and Jae Crowder at power forward, we appear to have a presumptive starting five for the Cavs on our hands. Rose, of course, will be filling in temporarily for Isaiah Thomas, who will be out until at January while he continues to recover from an injured hip.
Obviously, the rotations are likely to evolve over the course of the season given age and injuries, but the Cavs certainly made some upgrades to their depth chart. A bench that consists of J.R. Smith, Tristan Thompson, Jeff Green, Iman Shumpert, and Kyle Korver is a pretty good configuration to have in your back pocket. It's easy to see why Channing Frye might be the odd man out here.
Yet only time will tell whether they can make the most of it.