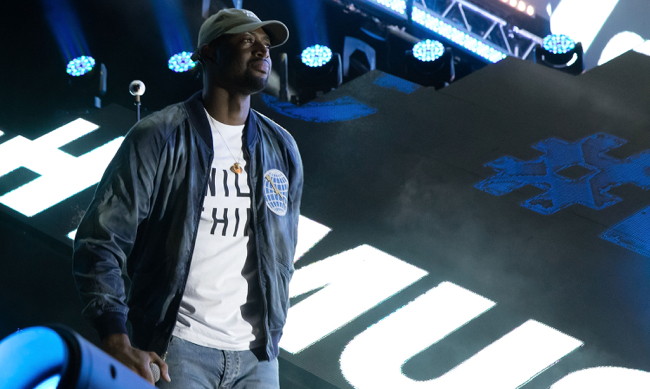 Lollapalooza, the major music festival that takes place in Chicago every summer, kicked off on Thursday. Among the performers that evening was Chicago's own Chance the Rapper. This, for Chicagoans, would have been exciting enough as is. So imagine the enthusiasm from the crowd at his show when Dwyane Wade made an appearance on stage.
Wade, another native Chicagoan, made big news this summer when he left the Miami Heat to join his hometown Bulls. People were not expecting to see Wade take the stage alongside Chance, because why would they be, so naturally there was a big roar from the crowd when he made his surprise appearance.
He said hello to the Bulls fans in the crowd, and then just sort of hung out while Chance did his thing.
While Wade isn't the player he was in his prime, he's still one of the most iconic players of his generation, and clearly Bulls fans don't mind having a slightly worn-down version of their hometown hero on the team. It was a huge night for Chicago. It will be hard for the rest of the artists performing at Lollapalooza this year to match the excitement generated from Chance and Dwyane Wade being on the stage at the same time.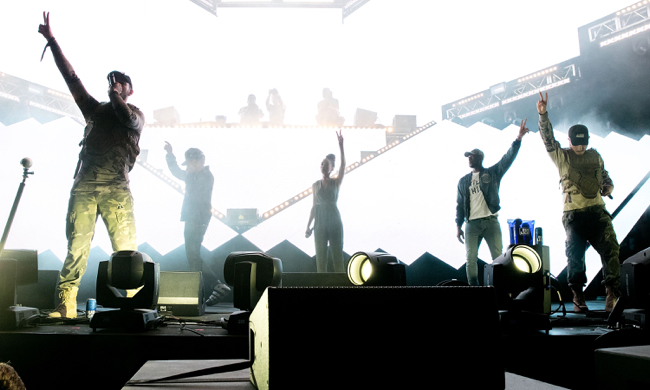 Maybe the Bulls can return the favor and have Chance come off the bench in a game. Hey, it worked with Bill Murray in Space Jam.