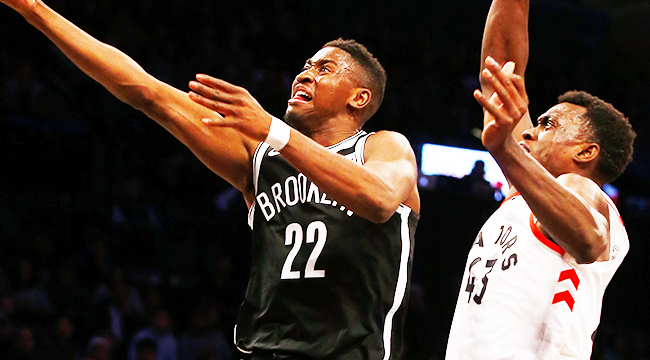 The 2019-20 NBA season doesn't begin for three months but, with most of the offseason action in the rear view mirror, many are taking the opportunity to look ahead with some way-too-early predicted standings. For the most part, everyone agrees that the Western Conference will be a battle royale for the ages and, in the Eastern Conference, a consensus top two has emerged.
With respect to the rest of the conference, the Milwaukee Bucks and Philadelphia 76ers are widely projected to occupy a different tier. With that in mind, it's interesting to peg the other teams that might garner home-court advantage in the first round of the 2020 Playoffs.
To that end, we'll take a glance at the "other" teams in the Eastern Conference with a realistic chance to crash the top-four party, all while acknowledging that things could even come together for one or two of them to unseat the incumbent favorites.
Boston Celtics
While this list is in alphabetical order, it wouldn't be difficult to make the case for Boston at No. 3 in the East right now. The team's biggest loss probably isn't Kyrie Irving, as Kemba Walker should fill his shoes adequately without adding to the toxic environment that apparently existed last season. The most significant defection, though, is Al Horford, and the Celtics weren't really able to replace the veteran big man.
Could Enes Kanter play a role? Absolutely. Could rookies like Grant Williams and Carsen Edwards provide value immediately? Sure. With that said, the biggest question with the Celtics is probably what the forward trio of Gordon Hayward, Jayson Tatum and Jaylen Brown will do and their performance could dictate Boston's ceiling. Ultimately, this is going to be a good basketball team, but upside questions are warranted until we see the pieces come together.

Brooklyn Nets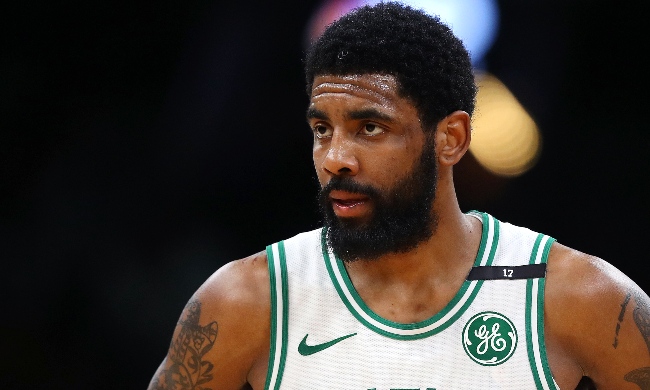 The Nets improved by leaps and bounds last season, eventually landing in the postseason after a 42-win performance. This team does have a few holdovers — Jarrett Allen, Caris LeVert, Spencer Dinwiddie, Joe Harris, and Rodions Kurucs are all back — but Brooklyn's offseason was marked by the high-profile additions of Kevin Durant and Kyrie Irving. If Durant was able to play all season long, the Nets would pretty clearly be in the top tier but, with his projected absence, Irving will be asked to carry a big workload and there are some question marks in the rotation.
What will Taurean Prince look like after arriving from Atlanta? Can Irving reverse the negative mojo from last season's disaster in Boston? What will LeVert look like? The presence of DeAndre Jordan (hopefully invigorated), Garrett Temple, and Wilson Chandler should stabilize things, but the Nets will probably only go as far as Irving can carry them. There's some uncertainty there in a pre-Durant world, and we are forced to evaluate Brooklyn as if he won't be there this season.
Indiana Pacers
Indiana also had an interesting offseason, although it was more low-profile. The Pacers added quality talent with Malcolm Brogdon, Jeremy Lamb, and T.J. Warren, but they also lost quite a bit in Bojan Bogdanovic, Thad Young, Darren Collison, and others.
Even if we were to call Indiana's supporting swaps a collective wash, the biggest point of contention is Victor Oladipo. He is the team's best player when healthy but, after only 36 games in 2018-19, Oladipo is expected to miss real time again and they simply weren't the same team without him. Indiana also has other questions, including how Myles Turner and Domantas Sabonis will fit together in the frontcourt, but the major question, above all else, is Oladipo's health. We just can't know but, even if one could reasonably project 70 games from Oladipo, it's an open question as to just how high Indiana's ceiling actually is as currently constructed.

Miami Heat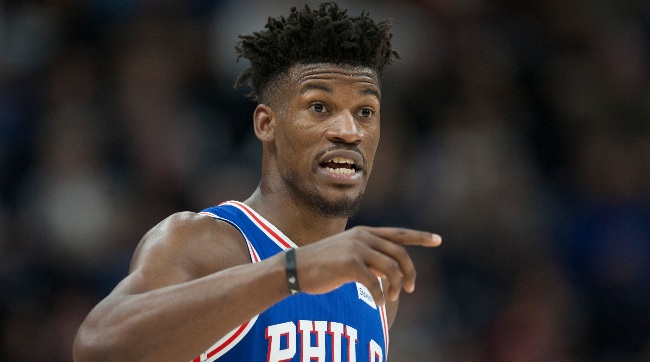 This is a tough team to evaluate. The Heat won only 39 games last season and, despite some injury issues, that didn't feel wrong given the roster. Admittedly, Miami should be better with Jimmy Butler as the definitive centerpiece of the offense, but it isn't as if the Heat acquired him for free, shipping Josh Richardson to Philadelphia in the deal.
That is an upgrade, but one that is likely smaller than some think, and Miami will be more heavily reliant on young players, headlined by Bam Adebayo as the "replacement" for Hassan Whiteside at center. That probably isn't a bad thing, all things considered, but the Heat are going to need a lot from Butler to realistically jump into the top three or four in the East.
Toronto Raptors
It just feels odd to lump the reigning NBA champions in with this group, but it is just what has to happen. Not only did Kawhi Leonard walk to Los Angeles, but Danny Green walked to, well, the other locker room in Staples Center. Due to salary cap limitations, the Raptors did very little — hello, Stanley Johnson! — to replace them and it can't be overstated how big the losses are.
On the flip side, Toronto does have a heap of quality veterans like Kyle Lowry, Marc Gasol, and Serge Ibaka still on the roster, with Pascal Siakam in line for another uptick as the potential star of the squad. Admittedly, it is really tough to figure out the Raptors without seeing the pieces in a world that doesn't include Kawhi, but it would be a mistake to overlook the champs if they keep this squad together throughout the season. That said, there's real possibility for them to sell at the deadline with an eye towards the future, as all three of those vets noted above are on expiring deals that could be intriguing for contenders looking for upgrades early next year.