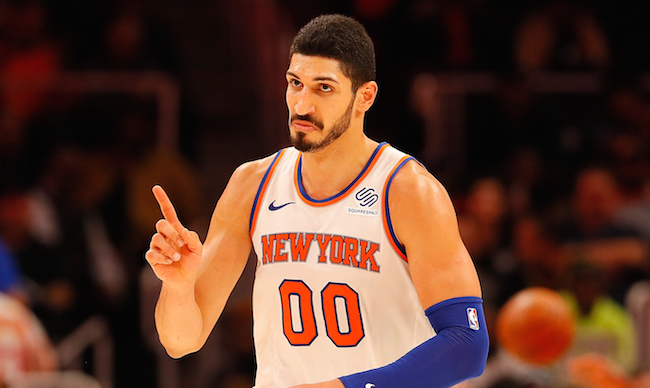 The NBA is rapidly growing their global brand in an attempt to tap into worldwide markets and, as such, they operate a number of social media accounts aimed at that audience.
On Monday, the NBA Europe Instagram account that asked the question of what Turkish NBA player was having the best season, and showed Cedi Osman, Furkan Korkmaz, and Ersan Ilyasova.

Curiously left off the post is Enes Kanter, who was not pleased by the post and ripped the league and the account for leaving him off due to him being outspoken against Turkish president Recep Tayyip Erdogan, who Kanter refers to as "Dictator Erdogan."
The post from NBA Europe remains up and at this point many of the comments are about Kanter, who has dealt with very real and scary ramifications in the recent past for his criticisms of Erdogan's regime. Kanter was detained in 2017 in a Romanian airport and threatened with deportation to Turkey when his passport was canceled by the Turkish government, and he's been threatened with up to four years in prison for his tweets criticizing the president and his regime.
It's obviously a tense situation, but given the season Kanter is having it is certainly strange that he was left off of the post and it's understandable why he would assume this is the reason.

UPDATE: The NBA Europe account updated their post and apologized for leaving him out, and Kanter accepted the apology.