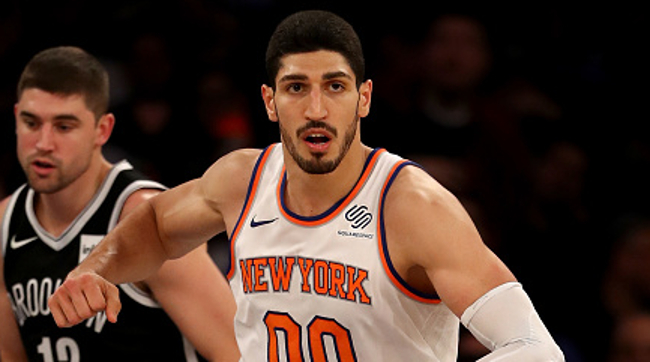 Enes Kanter is on a bit of a hot streak lately. Not necessarily on the court, where he's averaging a perfectly serviceable double-double for the Knicks, but rather in the media, where his various public comments have garnered him all sorts of attention, both positive and negative.
Tuesday was a particularly fraught day for Kanter, as he was quickly reprimanded by his organization for encouraging his teammates to instigate fights and offering to pay their fines. He followed that up by trolling his new arch nemesis LeBron James for getting ejected against the Heat and crowning the official involved as the new King of Cleveland.
He kept it going on Wednesday night after the Knicks' win over Miami, trolling both LeBron and his former team in OKC in one fell swoop.

The Arthur meme, of course, is a response to LeBron's now-infamous Instagram post that many interpreted as an incensed reaction to Kyrie Irving and the Celtics' win streak. The timing of Kanter's tweet also coincided with the final buzzer of the Thunder's third straight loss, a demoralizing defeat at the hands of the Orlando Magic.
The New York media market has done wonders for Kanter's exposure, and it's hard to imagine him easing up anytime soon.