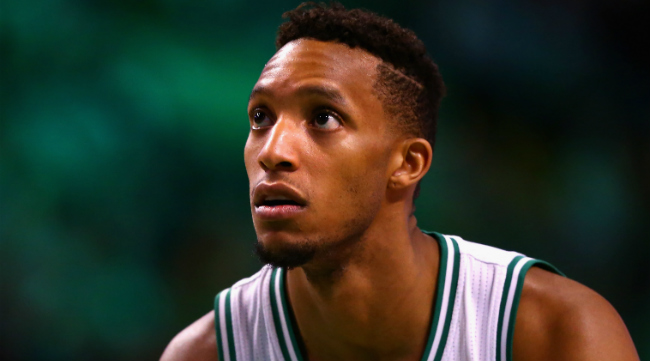 Evan Turner's postseason came to an end at the hands of the Golden State Warriors. Turner's Portland Trail Blazers fell to the Dubs, 4-0, so now he has a lot of time to chill out and watch the rest of the playoffs.
This means he gets to watch as his last team – the Boston Celtics – square off against the Washington Wizards in the Eastern Conference Semifinals. He's probably watched as the series has gotten really chippy, and he was definitely watching during Thursday night's Game 3 when Kelly Olynyk got into it with Kelly Oubre.
Olynyk set a hard screen, Oubre responded by shoving Olynyk, and the Wizards' guard/forward got tossed, which made Turner happy.

Turner and Olynyk were tight during Turner's stint in Boston – after Turner signed a deal with the Blazers, Olynyk was quoted as saying "He's somebody who really helps guys out. I think that his voice, that's something that people respect. He just keeps it real, keeps it 100 every time you talk to him. You know what you're getting from him. And he's going to give you his honest opinion. I think that's something that's really important."
But back to Thursday, while Olynyk was dealing with the aftermath of the foul, Turner was dealing with a Twitter troll.

Someone called Turner a bust, so Turner responded by attempting to ruin the dude's life.
Like Olynyk said, Turner keeps it real.