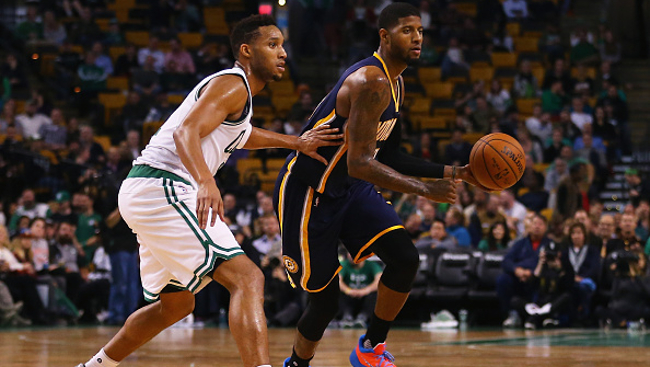 The Boston Celtics got some bad news this weekend when they found out versatile swingman Jae Crowder will likely miss a couple of weeks with a high ankle sprain he suffered against the Houston Rockets Friday night. It has all sorts of implications for a team vying to secure its playoff positioning in the season's stretch run. Just a game-and-a-half separates the third-place Celtics from the sixth-place Hawks in the Eastern Conference standings.
The immediate future is particularly precarious given that their next three games are against the Pacers, Thunder, and Raptors. The reality of those looming matchups hadn't fully sunk in for Evan Turner, who will have the unenviable task of filling in for Crowder and guarding the opposing team's players at his position over the next few weeks. That realization came in a sudden, hilarious, and terrifying moment of lucidity for Turner when speaking to reporters on Sunday.
That reaction is perfectly understandable. Turner was seen largely as a castaway when the Celtics picked him up in 2014 but has since transformed into a productive rotation player. The next few weeks are yet another opportunity for Turner to prove his worth to a team that already views him as part of their long-term plans.