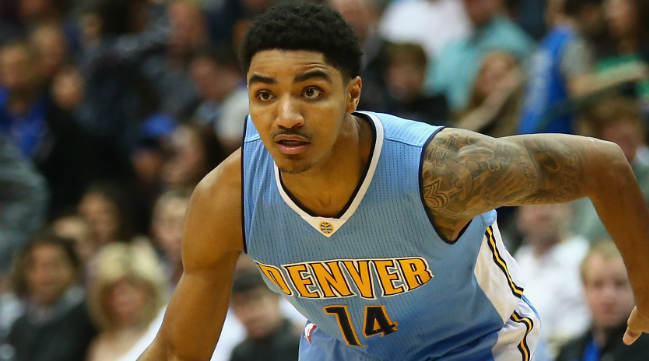 Gary Harris is set to stay in Denver for a long time. Late on Saturday night, word came that the Nuggets signed the fourth-year wing out of Michigan State to a four-year extension. The news was reported by ESPN's Adrian Wojnarowski, who included the amount of money Harris will make over the course of this deal.
Wojnarowski also reported on the terms and conditions of this deal, saying that $74 million is guaranteed and the remaining $10 million is in "team and individual bonus clauses."
If that sounds like a lot of money for Harris, it is about what we've come to expect extensions for young wings to look like — last year, the Oklahoma City Thunder and Victor Oladipo agreed to a four-year, $84 million extension. Additionally, that's also right around what the Detroit Pistons reportedly offered Kentavious Caldwell-Pope during free agency this summer, which Caldwell-Pope turned down before joining the Lakers.

Harris is one of the younger players that the Nuggets hope will propel them into the future, so it makes sense that they wanted to keep him around for as long as possible. Alongside big man Nikola Jokic and backcourt mate Jamal Murray, there is a young core in Denver that has high expectations, especially with the addition of veteran forward Paul Millsap in free agency this summer.
Last year, Harris averaged career highs in scoring (14.9 points per game), field goal percentage (50.2 percent), and three-point field goal percentage (42 percent).