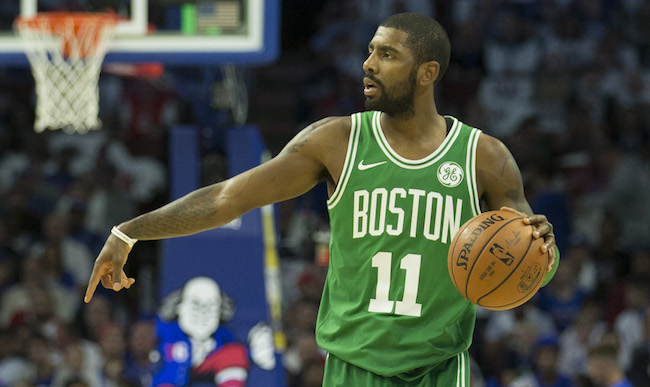 For how good of a basketball player Kyrie Irving is, his best skill might be his ability to handle the basketball. Sure, his collection of moves that he can bust out at any given moment is unparalleled, but even when he's not being flashy, Irving operates like he has the ball on a string at all times. He can be explosive, or he can lull you to sleep and get to a spot by weaving through defenders.
Among guys in the league right now, you can make a really strong case that Irving has the best handles in the NBA. And to arguably the best ball handler of all time, there are only two dudes who have ever been better with the rock in their hands than Irving.
God Shammgod thinks that he has the best handle of all time, followed by Isiah Thomas. But beyond those two, the legend of the hardwood and current Mavericks assistant coach thinks Irving has the best handle ever.

There have been so many players who have unreal handles, so it's quite the honor for Shammgod to speak so highly of Irving. You can debate that a guy like Jason Williams (or even someone like Stephen Curry) deserved to be mentioned among the best ball handlers to ever live, but even though he's only 25, Irving has earned a spot among the game's elite.
All we need now is for Irving to make his own dribble move like Shammgod did and we'll be all set.