You might get bored during the final 30 minutes of Batman V. Superman. You may doze off during a lecture about Marbury V. Madison. But never would you expect Draymond Green, he who apparently didn't take too kindly to Steve Kerr's April Fool's joke about sitting him for a game last week, to grow tired of Warriors V. 72 wins.
Following Tuesday's overtime loss at home to the Timberwolves, the 69-9 Warriors have lost two of their past three home games. Prior to that stretch, they were 36-0 at Oracle Arena.
Green just seems ready for it all to be over.
From ESPN's Ethan Sherwood Straus:
"It's human nature to where, all right, kind of ready for the regular season to end," Green said. "Talking 82 games, we get bored with that after awhile. And that's no excuse, just, I'm always give it to y'all real, and that's about as real as I can be. It's kind of at a point now where you're ready for the regular season to be over."

Green continued, "Now, saying that, we got to be a better enough ballclub to continue to try to get better with these games and try and go into the playoffs the right way and not stumble in the playoffs, so, think that's something we have to focus on. We got to try to finish out this regular season strong."
Green's not wrong. It is human to become bored with a tedious process once you essentially become an expert at it. And make no mistake about it; the Warriors are experts at winning regular-season NBA games.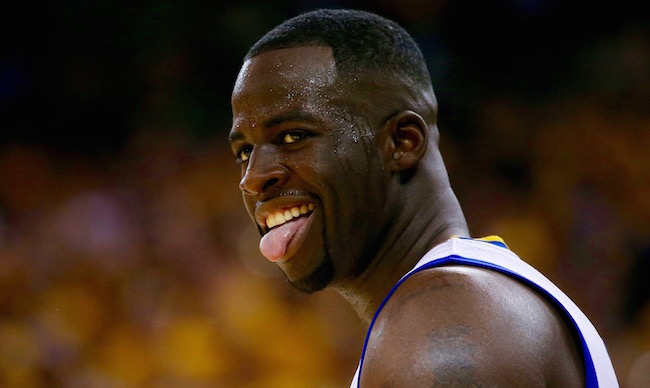 The boredom, though, has shined through over the past few games.
The Warriors dropped to the Celtics on Friday, the first time they'd fallen at home all year. The Trail Blazers played them closely over the weekend, though a typically busty fourth quarter helped Golden State pull away for a big win. Then, not only did the NBA's best team fall to the 26-win Timberwolves at home Tuesday, but they also did it in one of the worst ways possible, blowing a 15-point lead for seemingly the first time since the public actually was debating Marbury V. Madison.
The surprising part here is that it does appear, from the outside at least, that the players want to make a run at the 1996 Bulls' record of 72 wins. They give off the impression that if chasing 72 isn't the priority, it's at least one of the priorities. Golden State can still get there, but it has two games against the Spurs left on the schedule.
It'll be tough, mighty tough. The Warriors just have to get a little less bored.
(Via ESPN)