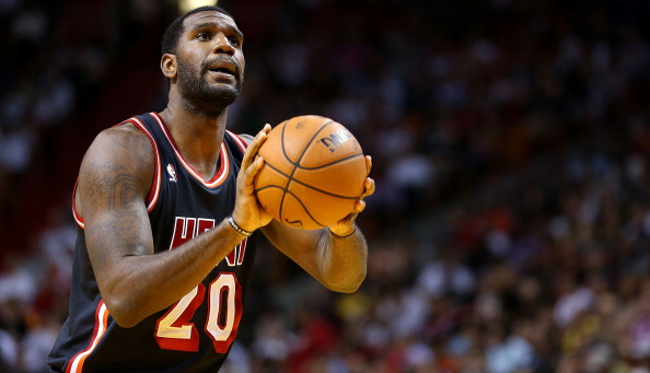 When Greg Oden first came into the league, the basketball world trumpeted his arrival as the NBA's next great big man. But catastrophic knee injuries wrecked his career before it even started. Oden played in just 82 total games over the course of five seasons with the Portland Trail Blazers, who infamously selected him with the No. 1 overall pick in the 2007 Draft over Kevin Durant.
He last played briefly in the NBA with the Miami Heat in 2014 and had an equally-abbreviated stint in China last year. Oden has since re-enrolled in college at his alma mater, Ohio State, where he is currently a student-coach under his mentor, Buckeyes coach Thad Matta. Early this year, he announced that he was staging yet another comeback attempt, but in a recent interview with Dana Hunsinger Benbow of the Indy Star, acknowledged that his playing days are finished:
Asked whether he'd play basketball again, he said, "I wish. It's over." Instead, he is back with the Buckeyes as a student coach, helping out the players and Matta any way he can.

"I wouldn't say I regret anything," Oden told IndyStar Thursday in a phone interview. "I would say I just wish I did things better."
Oden's cruel fate is to go down as one of the biggest draft busts of all-time, rendered all the more painful by the fact that his body's betrayal was ultimately out of his control. But returning to college and studying under Matta might be a good way for him to segue into a coaching career somewhere down the line.