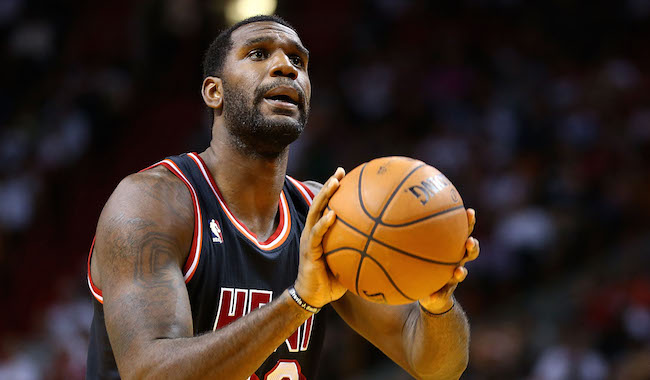 Greg Oden was thought to be a generational talent coming out of Ohio State in 2008. The 7-footer was going to help revolutionize the center position, and his skills on both ends made him the top overall pick of the Blazers, going ahead of Kevin Durant.
Oden played in 82 games his first two seasons in the NBA, battling a variety of leg injuries that eventually forced him to miss three full seasons. At 26 years old, Oden finished his NBA career with the Miami Heat, appearing in 23 games mostly off the bench in 2013-14 before retiring due to the general wear his body had taken.
Now, Oden is 30 years old and while he's been out of the league for some time he apparently hasn't lost the itch to try and play ball. Oden will try to make his return to the basketball court later this year as a member of The BIG3's draft pool.

The 3-on-3 halfcourt format may help the big man avoid the wear-and-tear on his knees and legs of running up and down the court. At 30 years old, Oden certainly would be one of the younger players in the league, but he's certainly been through as much as many of the veterans that have made their way to the BIG3.
The biggest hope for everyone regarding Oden's potential return to competitive basketball is that he can stay healthy and possibly find some closure for himself. One of the hardest things for an athlete to deal with is seeing their career end due to an injury, knowing they had so much more they could give. Oden has been hard on himself, calling himself the "biggest bust" in NBA draft history, but maybe the BIG3 can provide him with a chance to play ball one more time and go out on his own terms.