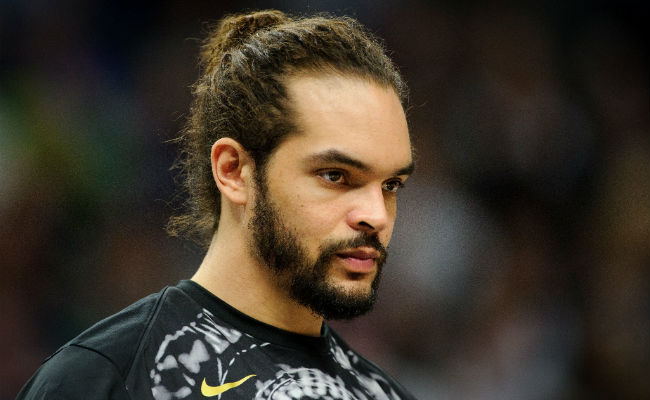 It seems at least one former New York Knick has found a new home early this NBA season. While Carmelo Anthony awaits word on his future outside of Houston, Joakim Noah is reportedly close to finding a place to play.
The former Knick, who was finally released with two years left on his deal in October, has been on the market for a while but the Memphis Grizzlies apparently want his services. Marc Stein of the New York Times reported on Monday that Noah and the Grizzlies have been in "extensive discussions" about bringing the former Florida standout on board, and a deal looks close.
These "extensive discussions" could be about a fit for Noah on the roster or money, though Noah will certainly not be looking for a huge deal this time around. His release from New York came with a stretch-provision waiver, which saved the Knicks around $13 million on the cap over the next few years. The long delay in him getting released, though, was New York reportedly attempting to make Noah give up more of the remaining $38 million his contract owed him.
It clearly didn't work out in New York for Noah, but a fresh start is always a good thing and Memphis has a need. And getting on the floor for the Grizzlies is better than just waiting around, right?